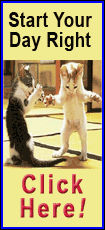 The deal, which triggered heated debate in both countries, faces lingering resistance in South Korea with the main liberal opposition party pledging to seek a renegotiation if it wins December's presidential election. Activists also say they will continue to rally for the deal's nullification. The pact comes into force at midnight Wednesday.

Proponents say it will boost trade and the half-century alliance between the U.S. and South Korea, but critics say it favors the United States over South Korean workers.

The deal would give South Korean companies improved access to U.S. markets, widen consumers' choice of products and create 350,000 jobs over the next 10 years, the Ministry of Foreign Affairs and Trade said in a statement.

President Barack Obama and his South Korean counterpart Lee Myung-bak will talk by telephone Thursday to mark the pact's implementation and to discuss other issues including North Korea's nuclear program, Lee's office said.
The main opposition Democratic United Party warned the deal's implementation will trigger a public backlash against the South Korean government. "We cannot tolerate our sovereignty and national interests being infringed due to an unfair pact," the party said in a statement.

Hundreds of activists staged a candlelight rally at a Seoul plaza on Wednesday, chanting "Scrap the FTA" and holding placards calling for Lee's resignation. Police said the protest had been peaceful. Organizers said they plan similar rallies everyday until March 25.

Earlier Wednesday, about 200 pro-U.S. activists supporting the deal rallied near the U.S. Embassy in Seoul, waving South Korean and U.S. national flags.

[to top of second column]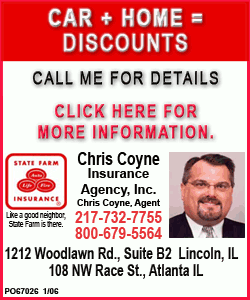 The deal, which would be America's biggest free-trade agreement since the 1994 North American Free Trade Agreement with Canada and Mexico, was initially signed in 2007. But its implementation has been delayed due to changes in governments in both countries, the global financial crisis and U.S. worries over an imbalance in auto trade. South Korea eventually compromised and addressed U.S. worries on cars.

In November, South Korea's ruling party allied with conservative, pro-U.S. President Lee Myung-bak railroaded the trade deal through parliament, touching off scuffles with liberal opposition members. One enraged opposition lawmaker doused ruling party lawmakers with tear gas.

South Korea and the United States are key security allies in Asia, taking part in multination disarmament talks on North Korea's nuclear weapons program. About 28,500 U.S. troops are stationed in South Korea in what Seoul and Washington call deterrence against potential North Korean provocation.

Two-way trade between South Korea and the United States totaled about $100 billion last year, up from $90 billion a year earlier, according to Seoul's Ministry of Foreign Affairs and Trade.
[Associated Press; By HYUNG-JIN KIM]
Associated Press photographer Lee Jin-man contributed to this report.
Copyright 2012 The Associated Press. All rights reserved. This material may not be published, broadcast, rewritten or redistributed.