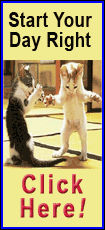 The company's new stock repurchase authorization expires March 22, 2014. Discover Financial Services is terminating its previous stock repurchase plan, which had $575 million remaining out of an original total of $1 billion.

The company also declared a quarterly dividend of 10 cents. Its next dividend is payable April 19 to shareholders of record on April 5.

The company said the Federal Reserve did not object to its plan to return capital to shareholders.

Discover Financial Services had 530 million shares on the market as of Feb. 21. The shares rose 4 percent Tuesday and closed at $32.02. Earlier in the day, they rose to $32.10, the highest price since June 2007.

Discover Financial shares rose $1.24, or 4 percent, to close at $32.02.
Copyright 2012 The Associated Press. All rights reserved. This material may not be published, broadcast, rewritten or redistributed.