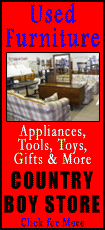 The company filed for bankruptcy protection in late 2010 after struggling with weak sales and enormous debts.

The grocer, known for its A&P chain, has secured financing for operations, refurbished some stores and negotiated new agreements with suppliers and its employee unions.

It also has a new management team in place. The company announced Tuesday that it has named Raymond Silcock as its chief financial officer. He joined the company in 2011 as head of finance. Silcock replaces Frederic Brace, who is resigning from his role as chief restructuring, financial and administrative officer now that the bankruptcy process is complete.

"In just over one year, we have completed a thorough restructuring of A&P's cost structure and balance sheet to build a strong foundation for the company's future," Sam Martin, A&P's president and CEO said in a statement. "With the full support of our financial partners, the new A&P is committed to delivering exceptional value and an enhanced in-store experience to all of our customers."
The company operates more than 300 grocery and drug stores in six states under the A&P, Best Cellars, Food Basics, The Food Emporium, Pathmark, Superfresh and Waldbaum's names

A&P, based in Montvale, was founded in 1859 and is considered one of the country's first supermarket chains.
Copyright 2012 The Associated Press. All rights reserved. This material may not be published, broadcast, rewritten or redistributed.