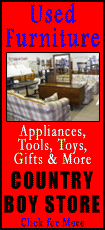 American Express plans to boost its quarterly dividend to 20 cents per share from 18 cents. The New York-based company said Tuesday the Fed had no objections to the buyback or the dividend increase.

American Express joins a number of other financial institutions that said they will give more money back to shareholders after passing the stress tests.

Wells Fargo & Co., U.S. Bancorp, BB&T and JPMorgan Chase all say they will boost dividends.
Copyright 2012 The Associated Press. All rights reserved. This material may not be published, broadcast, rewritten or redistributed.