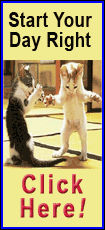 The Fed conducts the tests every year to see if banks could withstand catastrophic losses in a crisis. JPMorgan and BB&T raised their dividends as well after passing the Fed's stress test. JPMorgan boosted its dividend by 20 percent, BB&T's rose by 25 percent.
U.S. Bancorp said its quarterly dividend will increase to 19.5 cents per share. It will be paid April 16 to shareholders of record on March 30.
The bank's buyback of 100 million shares will replace its current buyback program and will run through March 2013.