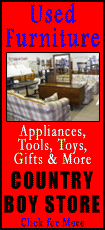 A vote Tuesday approved the transaction, which is valued at about $18.4 billion, including nearly $2 billion in debt.

United Technologies is the parent company of Otis elevator, Sikorsky Aircraft, jet engine maker Pratt & Whitney and other companies. It announced the deal in September, saying the aerospace and defense company will be a good addition allowing it to take advantage of rapidly growing demand for aircraft components.

United Technologies has scheduled its annual analysts day in New York on Thursday, when it's expected to detail how it'll finance the deal.

Shares of Goodrich rose 14 cents to $126.20 in afternoon trading. United Technologies was up $2.01 to $86.
Copyright 2012 The Associated Press. All rights reserved. This material may not be published, broadcast, rewritten or redistributed.