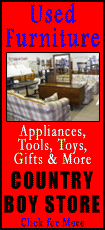 College students on Tuesday are delivering 130,000 letters to congressional leaders asking them to stop rates from increasing from 3.4 to 6.8 percent. The rate hike affects new subsidized Stafford loans used by low and middle income undergraduates.

President Barack Obama has asked Congress to keep rates at the lower rate. His administration has said that would help 7.4 million borrowers save on average more than a thousand dollars over the life of the loan.

But keeping the lower rate is estimated to cost the government billions more annually.
[Associated Press; By KIMBERLY HEFLING]
Copyright 2012 The Associated Press. All rights reserved. This material may not be published, broadcast, rewritten or redistributed.