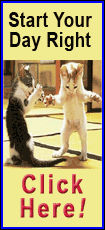 Phi Theta Kappa is a junior college academic honor society, and Iota Chi is the chapter at Lincoln College. To be eligible for membership, students must have a cumulative grade-point average of 3.5 or higher and have earned a minimum of 15 credits at Lincoln College. Each semester, the chapter hosts an induction ceremony for its new members.

Phi Theta Kappa and the Lincoln College chapter dedicate themselves to four hallmarks: service, scholarship, fellowship and leadership. Assistant Professors Spring Hyde and Barbra Burdett serve as faculty advisers to the group. Chapter activities include a yearlong campaign to improve literacy.

John Malone, assistant professor of broadcasting at Lincoln College and manager of WLNX, who was also inducted as an honorary member of the chapter, served as a guest speaker at the induction ceremony.
Inductees:
Kelly Anderson, Schaumburg

Richard Anglin, Seymour

Corina Avalos, McHenry

Colleen Baker, Mason City

Robert Banning, Forsyth

Angela Bell, Hartsburg

Doron Benjamin Savoy Estate, Johannesburg, Gauteng, South Africa

Aaron Bravick, Wisconsin Rapids, Wis.

Lohgan Bryant, Danville

Stephen Burling, Pekin

Ryan Burlison, Lisle

Kayla Carrell, Bartonville

Jason Carter, Bloomington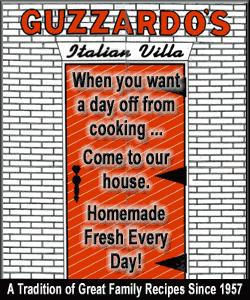 Elysabeth Connolly, Geneva

Mariana Cury, Novo Hamburgo, Brazil

Sarah Edwards, Lincoln

Allyson Friday, Metamora

Hayley Goebel, Indianapolis, Ind.

Nathan Graham, Mason City

Jaime Hernandez, Albuquerque, N.M.

Jessica Miller, Sandwich

Alexander Moore, East Lansing, Mich.

Kathryn Novosad, Wheaton

Luke Padesky, Moline

Michael Palleros, Nedlands, Australia

Casey Perrine, Mason City

Taylor Perry, Lincoln

Rachel Price, Waggoner

Kalie Reavis, Springfield

Ellie Riggs, Raymond

Loury Rodriguez, Davie, Fla.

Lindsey Sanders, Lincoln

Alex Schonauer, Lincoln

Brian Scott, Cisco

Lillian Shegog, Calumet City

Hannah Singleton, South Pekin

Taylor Singleton, South Pekin

Gretchen Stenger, Tuscola

Shana Sullivan, Poplar Grove

Clifford Van Wormer, Hinsdale

Alex Young, Peotone
[Text from file received from Lincoln College]