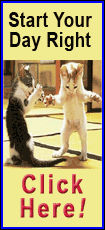 "This guy looks like he is up to no good. He is on drugs or something," Zimmerman told the dispatcher from his SUV. He added that the black teen had his hand in his waistband and was walking around looking at homes.
"These a-------. They always get away," Zimmerman said on a 911 call.
Sanford police officials on Friday released eight 911 calls that they used in their investigation into Zimmerman's shooting death of the 17-year-old teen, Trayvon Martin.
Martin's family had demanded the release of the 911 calls to help better understand how Martin died while walking home from a convenience store last month. They hoped to find an answer as to why police hadn't yet arrested Zimmerman, who claimed self-defense.
After listening to recordings of 911 calls Friday night, Martin's family said they're more convinced than ever that the Zimmerman should be charged with a crime. The case has been turned over to the State Attorney's Office which can decide whether to file charges or present evidence to a grand jury.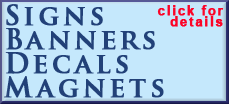 Attorney Benjamin Crump, who is representing the family, told reporters outside Sanford City Hall that Martin's parents both broke down and cried as they listened to the recordings.
"They are completely devastated, and they are in unbelievable grief," Crump said.
Martin's parents, Tracy Martin and Sybrina Fulton, previously sued to have the recordings released. A hearing for the case had been scheduled for Monday.
During Zimmerman's initial call, he told the dispatcher he was following Martin and the dispatcher told him, "You don't need to do that."
Moments later, dispatchers were bombarded by seven 911 calls from frantic neighbors describing a fight between two men, screaming and then a gunshot.
"There is somebody screaming outside," one female caller said, as an unknown male voice can be heard crying in the background. Then a shot is heard.
A male caller described a physical altercation between Martin and the shooter.
"I just heard a shot right behind my house," The caller said. "They're wrestling right behind my porch. The guy is yelling 'Help.' I'm not going outside."
Earlier Friday, Martin's parents called on the FBI to take over the investigation, saying they no longer trusted the Sanford police department.