Buehrle was tagged for five runs in 2 1-3 innings, allowing six hits and walking two. He threw 70 pitches against what could be the Cardinals' opening day lineup.
"That's where I wanted to get," Buehrle said of his pitch count, "but not in 2 1-3 innings."
"The ball was moving too much. I was falling behind in the count. Pretty much everything you're not supposed to do, I did," the left-hander said.
Buehrle signed a four-year, $58 million contract in December to add depth to the Marlins' rotation. He has a 9.95 ERA in two big league exhibitions.
"That's a typical Buehrle spring training," said Marlins manager Ozzie Guillen, who knows Buehrle from their years together with the Chicago White Sox from 2004-11.
"I'm not worried about him. He knows what he's doing. I've seen him for so many years. As long as he is on the mound healthy (when the season starts), because you're going to see some ugly games when he's pitching in spring training. And it wasn't that ugly. 5-0? That was pretty good."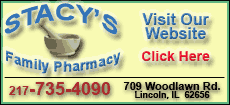 Buehrle allowed eight earned runs in five starts last spring with the White Sox before going on to post a 13-9 record with a 3.59 ERA.
Buehrle also batted Friday for the first time since June 29. He struck out looking with the bases loaded on a 3-2 pitch to end the second.
"It was a little awkward. But it was good to see some live pitching," said Buehrle, who is 5-for-47 (.106) in his career as a hitter.
"We've seen a machine out here and it's throwing at 60 miles an hour. It's a little different than facing live pitching coming in there at 90."
Cardinals starter Jake Westbrook tossed four shutout innings, allowing two hits and striking out four.