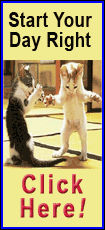 The business information provider said late Sunday that the allegations assert that data collection practices at Shanghai Roadway D&B Marketing Services Co Ltd. may violate local Chinese consumer data privacy laws.
Dun & Bradstreet says that it is also reviewing claims that Shanghai Roadway workers may have violated the Foreign Corrupt Practices Act and some other laws.
The Short Hills, N.J., company says it is cooperating with the Chinese investigation and voluntarily reported the allegations to the U.S. Department of Justice and the Securities and Exchange Commission.
Dun & Bradstreet purchased Shanghai Roadway in 2009.