The report on global arms transfers by the Stockholm International Peace Research Institute highlighted how Moscow continues to provide Syria with weapons even as the U.S., the European Union and others impose arms embargoes due to the regime's violent crackdown on protesters.
It did not specify the volume of weapons exports after the start of the uprising in 2011.
Major Russian arms deliveries to Syria in 2007-2011 included air defense systems and anti-ship missiles, which have no direct use in the current unrest in the Arab state. But they have upgraded the regime's capability to defend against outside intervention, SIPRI researcher Pieter Wezeman said.
"They increase the risks involved in and therefore the threshold for foreign military intervention like the NATO operation against the Gadhafi regime" in Libya, Wezeman said.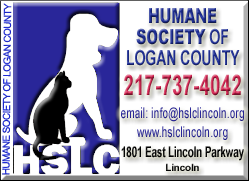 Syria has outstanding orders for 25 Russian MIG-29 combat aircraft, and in late 2011 Russia signed a $550 million deal for 36 Yak-130 light combat aircraft, he said, adding that questions remain about the timing of the deliveries and Syria's ability to pay for them.
"However, when delivered the combat aircraft would augment the Syrian military's capabilities to attack rebel positions if the conflict develops in a similar way as the conflict in e.g. Libya developed," Wezeman said in an email to The Associated Press.
The U.N. estimates that Assad's crackdown on the uprising against his regime that began a year ago has killed more than 8,000 people so far.
Syria's weapons imports rose 580 percent from the 2002-2006 period, lifting the country from No. 68 to 33 in the rankings of the world's arms importers, SIPRI said. Nineteen percent of Syria's arms imports came from Belarus and 9 percent from Iran, the report said.