The changes in this age-old industry reflect profound economic and societal shifts gnawing at France's core, and have catapulted the butcher shop into the debate before presidential elections in April and May.
President Nicolas Sarkozy has lamented the decline of the traditional French butcher and now wants all meat clearly marked -- halal, kosher or French -- while Prime Minister Francois Fillon has suggested the ritual slaughter of animals by Muslims and Jews is out of sync with modern times.
The conservative leaders awoke to the topic after extreme-right presidential candidate Marine Le Pen contended that Muslims have a stranglehold on butcher shops -- and on the French way of life. With polls suggesting Sarkozy will lose to Socialist rival Francois Hollande, the president is racing after third-place Le Pen's voters to bolster his chances at a second term.
Agriculture Minister Bruno Le Maire released data making clear that Le Pen was wrong when she said last month that all meat sold in the Paris region is halal. However, halal butcher shops run by Muslims have long been on the rise in the country with Western Europe's largest Muslim population -- while traditional butcher shops are in decline.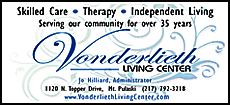 So worrisome is that downturn that one such butcher, who specializes in top quality meats, poses nude for calendars to make the profession more sexy to the young. For his 2012 calendar, Yves-Marie Le Bourdennec is seen sitting on a stool, his back drawn with cuts like a cow -- with a saucy but stern school marm wielding a pointer at his side.
In a civilizational contrast, Muslim butchers, most with origins in former French colonies in North Africa, may play recordings of the Quran on Friday, Islam's holy day -- when they remain open -- or display a Hadith, a saying of the prophet, pinned to a shop wall.
Muslim butchers, like their Jewish counterparts' kosher version, sell meat and poultry from animals drained of blood after being "sacrificed" without being stunned.
"Commercially and economically, (halal) is something that counts ... It weighs and it will weigh more and more," said Dominique Unger, head of the French Confederation of Butcher Shops, Charcuterie and Caterers, founded in 1894.
The traditional corner butcher, meanwhile, is getting harder to find.
There were 40,000 butchers in France after World War II but only 20,000 in the past decade, Unger said, even as France's population has grown by millions. Despite unemployment of nearly 10 percent -- a major campaign topic -- there are 4,000 unfilled job offers in the industry today, he said.
"There's no competition," even with Muslim butchers who set up shop in heavily immigrant neighborhoods -- and fill a need.
The butchers' confederation has published a book, "Louchebem," meaning butcher in French slang, proclaiming the virtues of the French butcher with pieces by writers, designers and others.
The explosion of supermarkets around France has eaten into the butchers' profession, but that has now stabilized, Unger said, pointing to another problem: The butcher shop business has a "retrograde image," that of "old France," and today's youth just aren't seduced.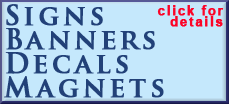 "They're too spoiled," said Gerard Provost, a butcher for the past 50 years who started at the age of 15 in his native Normandy. Like others, Provost, who works with his wife in a Left Bank neighborhood of Paris with few immigrants, stresses the long hours and sometimes physically demanding work that being a butcher entails.
Muslim butchers agree.
Non-Muslim youth "want easy money, luxuries, chateaux," said Youssef Ait-Ben Ali, 49, an employee of Moroccan origin in a halal shop in a heavily immigrant working class neighborhood of northern Paris.
"People prefer to dream with a magic wand," he said. "But those days are over. You have to work more now."