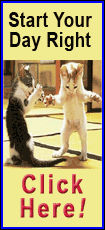 Benchmark oil for April delivery was down 25 cents to $106.81 at late afternoon Singapore time in electronic trading on the New York Mercantile Exchange. The contract rose $1.95 to settle at $107.06 per barrel in New York on Friday.
Brent crude for May delivery was down 15 cents at $125.64 per barrel in London.
On Friday, the University of Michigan said its consumer sentiment index for last month was below analysts' expectations, driven by worries about gasoline prices, which soared 6 percent in February.
Higher gasoline prices could crimp the U.S. economy by shrinking the amount of money that people have to spend. Gasoline is currently selling for an average of $3.83 per gallon ($1 a liter) in the U.S., 31 cents more than a month ago.
Crude has jumped from $75 in October as signs of an improving U.S. economy -- led by growing employment, retail sales and industrial production -- bolstered investor confidence.

International Monetary Fund Managing Director Christine Lagarde said Sunday that the global economy had "stepped back from the brink" in recent months and there was reason for more optimism about growth.
Traders were also eyeing a possible release of strategic crude reserves by the U.S. and Britain. Reports came out Thursday that an agreement to release reserves had been reached but U.S. officials quickly denied the stories.
The release of crude would likely be a measure aimed at lowering prices, but traders are also wondering if it would be designed to replace Iranian production in the event of a military strike against that country's nuclear facilities or tighter economic sanctions.