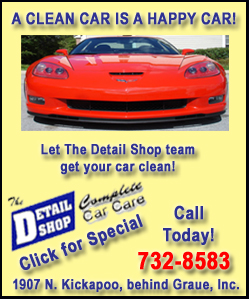 Guston flew to Atlanta to examine the work and informed its owner that yes, the gold-framed painting of the smiling brunette in her parlor was indeed the real deal.
"It was exciting," Guston said. "We weren't very optimistic that (the blog post) would lead us anywhere but it did, and so quickly."
After talking it over with her family, Gratz Roberts decided that her great-great-great grandparents' portraits should be reunited, and she donated the cherished heirloom.
Just before Valentine's Day, the picture of Maria was hung with the rest of the Gratz family, next to her dashing husband, in a room at the Rosenbach's 19th-century mansion-turned-museum. Husband and wife appear to be gazing affectionately at each other, as was probably Sully's intent when he painted the two portraits, Guston said.
"When you have a portrait like that, you have to share it. I can't see keeping it in my house," said Gratz Roberts. "Giving it to the Rosenbach seemed like a perfect thing to do."
She also donated another pastel drawing of Maria Gratz and a chair owned by Benjamin Gratz.
Gratz Roberts is looking forward to visiting Philadelphia this spring, when she will see the pieces in their new home along with other artifacts from her ancestors. The museum's founders, book dealers and brothers A.S.W. and Philip Rosenbach, had family ties to the Gratzes, so materials from both groups are on display and for research.
"I'm very excited to see it there," Gratz Roberts said. "Little did I know, just by looking up some information, this would happen. It's amazing what coincidences we have in life."
___
Online:
[Associated Press; By JOANN LOVIGLIO]
Copyright 2012 The Associated Press. All rights reserved. This material may not be published, broadcast, rewritten or redistributed.