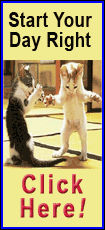 The Colombian rock star capped off his trip to Austin, Texas, with a concert Friday night, meaning he had to miss Eminem's appearance across town with 50 Cent. It was the only disappointment in what has been a transcendent week for one of Latin music's biggest international stars.
"It is the greatest experience of my life," Juanes said. "I'm so happy and so thankful. It's changing my life. I just feel it. It's inspiring me, and that's the best."
Juanes sat down for an interview at his hotel Thursday, just a few hours after he sang live in English for the first time at a tribute to Woody Guthrie and having his mind blown by Bruce Springsteen's keynote speech. But The Boss wasn't the only reason the 39-year-old found SXSW so invigorating.
Wearing a t-shirt with "PEACE" emblazoned across his chest, he spoke passionately about how SXSW has shown him that the barriers between people and cultures and music have been utterly broken down in the 21st century.
"It's such a great opportunity to interact together and exchange culture," he said. "I just feel the world now and the world is absolutely sick, you know, so I just see music and culture and art in general as a great idea to change at least our own environment and just connect people to the music. You can just go and walk around the street and you can see bands from I don't know, wherever, and they can sing in Chinese if you want. You just have the opportunity to connect with somebody else you didn't know, and that's good."