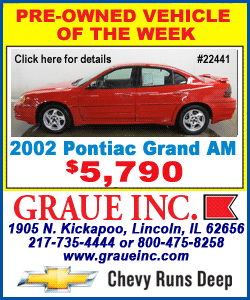 Malloy follows the three bands as they made a train trip from California to New Orleans via Austin. They covered 2,500 miles in a week and a half, playing music almost every step of the way and enlisting Austin High to join the fun in one of the film's most delightful moments.
"Very few people have seen this film," said Malloy, whose previous credits include The White Stripes 2009 documentary "Under Great White Northern Lights." "But the ones who have, everyone says they're very jealous that they weren't on (the train). They want to quit their day job and go be a freak. And I think the fact that this film evokes that kind of like, `I want to get in touch with my wild side' is great. It's more emotional than I would've ever thought, and the fact that I was able to work with everything those guys were doing those days and create a little bit of an emotional journey, that put this film in a very special place."
The film is full of poignant moments as the bands bond in close quarters, jamming on each other's songs, writing new ones and taking old standards and making them new.
"We got on the train and you guys were just setting the tone, really playing music nonstop," said Alex Ebert, nodding to Mumford and OCMS member Gill Landry during a red carpet interview before the premiere. "It was a really powerful experience and one we jumped into probably willingly and happily. But I mean in that sense that's what we took away the most -- the preparedness, willingness and effort to constantly play music."
Over at Hilton's party, producer Timbaland took the stage after a long absence from the spotlight.
"I know you been missing me for a while," he said.

Timbaland bragged on his own group of favorite collaborators, saying that collaborator Dev was now a member of his "Superfriends" before launching into his latest single, "Break Ya Back," from his forthcoming album "Shock Value III." He also rapped and beat-boxed over abbreviated versions of some of his best-known songs.
"I don't know if I can get off the stage," he said. "I've got too many hits."
___
Online:
[Associated Press; By CHRIS TALBOTT]
Follow AP Entertainment Writer Chris Talbott at http://twitter.com/Chris_Talbott.
Copyright 2012 The Associated Press. All rights reserved. This material may not be published, broadcast, rewritten or redistributed.