As the U.S. Supreme Court prepares to hear arguments on President Barack Obama's health care overhaul, The Associated Press spoke with a variety of people to hear their experiences so far with the landmark legislation, whose major provisions don't take effect until 2014. Reporters asked: How has the health care law affected your life?
Here are snapshots of seven Americans:
___
Name: Michael Esch
Home: Warwick, N.Y.
Age: 48
Occupation: Former middle manager for medical device company, now working as a hospital purchasing agent.
Insurance coverage: Paying out of his own pocket for COBRA insurance through his former company.
Esch, a father of three, lost his job in November in a layoff his employer said resulted from President Barack Obama's health care law. Medical device maker Stryker Corp. announced in November it intended to lay off 1,000 workers worldwide to save money ahead of a 2.3 percent tax on medical devices that starts in 2013.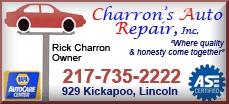 The tax on medical devices is meant to help pay for expanding health coverage to uninsured Americans. The Obama administration argues device companies will gain in the long run as more patients become eligible to receive their products because they have insurance.
Esch was a middle manager who had worked for Stryker for six years. He helped develop a product known as the Triathlon Knee. Since the layoff, he's taken a salary cut to work as a hospital purchasing agent. He's still looking for a job with another medical device company.
He blames the medical device tax for the loss of his job, but he's grateful for the provision in the health care law that will allow his oldest child, now a college sophomore, to stay on his health insurance to age 26.
"We tend to forget that for every great idea there is a ripple effect through other sectors of a business," Esch said.
Economists say most companies should be able to pass on the bulk of the tax to customers, but the industry says it will squeeze profits and chill investment, hiring and innovation.
___
Name: Glenn Nishimura
Home: Little Rock, Ark.
Age: 62
Occupation: Consultant to nonprofit groups.
Insurance coverage: Uninsured since COBRA coverage from a previous job expired in May of 2009.
Nishimura has been uninsured for nearly three years. He lost his health coverage after he left a full-time position with benefits in 2007, thinking he could land another good job. The recession destroyed that plan.
He's been denied coverage because of high blood pressure and high blood-sugar levels. A provision in the national health care law gave his state $46 million to insure people like him who've been denied coverage because of pre-existing conditions.
But Nishimura said he can't afford the coverage. It would cost him about $6,300 a year in premiums with a $1,000 deductible, meaning he would pay the first $1,000 out of his own pocket before coverage kicks in.
He worries about suffering injuries in a car accident or falling ill before he's eligible for Medicare at age 65.
"I don't like feeling vulnerable like this," Nishimura said. "I'm completely vulnerable to some catastrophic problem."
Nationally, about 50,000 people with pre-existing conditions have signed up for the coverage available through the health care law, fewer than expected. The government has offered new options to encourage more to enroll. In another two years, he may be eligible for subsidies under the law for insurance.
___
Name: Samantha Ames
Home: Washington, D.C.
Age: 25
Occupation: Law student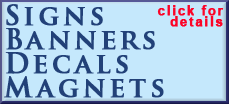 Insurance coverage: Got back on parents' insurance, thanks to the health care law.
As a teenager, Ames was prone to ankle injuries playing catcher on baseball and softball teams. Last April, she tripped over her mini bulldog and badly injured her left ankle. Ultimately she needed surgery that cost her insurer $30,000.
But she considers herself lucky.
Only a few months before her accident, Ames had been able to get back on her parents' insurance, thanks to a provision of the health care law that lets young adults keep that coverage until they turn 26. Nationally an estimated 2.5 million young people have gotten insurance as a result.
Ames says it's unclear if the student health insurance she had been relying on previously would have covered her surgery. In any case, the copayments would have been steep. She would have had to postpone the operation, risking another -- potentially crippling -- injury.
"The fact that I was able to get on their plan is the reason I can walk today," said Ames. "Very rarely have I had something political affect me this personally."
___
Name: Sharon Whalen
Home: Springfield, Ill.
Age: 59
Occupation: Publisher of a weekly alternative newspaper
Insurance coverage: Small group plan.
As a co-owner of the Illinois Times, a weekly newspaper, Whalen wants to keep her small staff healthy. So she and her business partner provide them with health insurance and pay half the cost of premiums for their 10 employees.
Keeping that employee benefit is getting more and more expensive. The company saw a spike in premium costs after one employee's child had chronic health problems.
With costs climbing, the company switched to a managed care plan with higher copays for some services in 2009. Whalen's company also contributes less than it once did to cover the premiums of employees' family members.