John Henry Browne flew to Kansas Sunday ahead of his first face-to-face meeting with the 10-year Army veteran, who is being held in an isolated cell at Fort Leavenworth's military prison.
Fort Leavenworth spokeswoman Rebecca Steed said Bales would be able to meet Browne in what is described as a privileged visit. Along with medical visits, such meetings are generally more private than others conducted in the prison.
Bales, 38, hasn't been charged in the March 11 shootings, which have endangered relations between the U.S. and Afghanistan and threaten to upend U.S. policy over the decade-old war.
But formal charges are expected to be filed within a week and if the case goes to court the trial will be held in the United States, said a legal expert with the U.S. military familiar with the investigation.
That expert said charges were still being decided and that the location for any trial had not yet been determined. If the suspect is brought to trial, it is possible that Afghan witnesses and victims would be flown to the United States to participate, he said.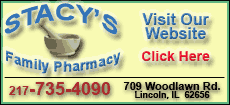 Military lawyers say once attorneys involved in the initial investigation of an alleged crime involving a service member have what they believe to be a solid understanding of what happened and are satisfied with the evidence collected, they draft charges and present them to a commander. That person then makes a judgment on whether there is probable cause to believe that an offense was committed and that the accused committed it.
That commander then "prefers" the charges to a convening authority, who typically is the commander of the brigade to which the accused is assigned but could be of higher rank.
Bales' defense team said in a statement late Saturday that "it is too early to determine what factors may have played into this incident and the defense team looks forward to reviewing the evidence, examining all of Sergeant Bales' medical and personnel records, and interviewing witnesses."
The lawyers' statement also said Bales' family was "stunned in the face of this tragedy, but they stand behind the man they know as a devoted husband, father and dedicated member of the armed services."