The clash deep in Mazzeh district in west Damascus shows the shifting nature of the conflict in Syria, and suggests that rebels might be trying to offset government morale gains from recent successful offensives against opposition strongholds areas in the north and center of Syria by striking close to where senior regime members live.
Damascus has been largely free of the daily shootings and deaths reported across the country since the uprising against Assad began in March last year. But in addition to gunbattles in Mazzeh and in the suburbs, the capital has witnessed several major bomb attacks targeting security facilities, most recently on Saturday. The government blames "terrorists" for the bombings but the opposition says that the regime itself may be carrying them out to discredit the uprising.
Monday's fighting broke out when security forces stormed an apartment used as a hideout by an "armed terrorist" group in Mazzeh after evacuating the building of all inhabitants, the state-run news agency SANA said.
It added that the forces killed two of the gunmen and arrested the third while a member of the security forces also lost his life. SANA gave no further details.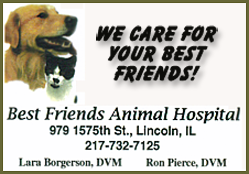 A resident of the western Mazzeh district said automatic rifles and machineguns were used in the two-hour clash that ended at about 4 a.m. local time. "We also heard three strong explosions," said the man who spoke on condition of anonymity for fear of government reprisal.
He added that the clash was close to the Swiss embassy and the home of Maj. Gen. Assef Shawkat, the deputy chief of staff for security affairs who is married to President Bashar Assad's sister, Bushra.
Armed rebels are active in Damascus' suburbs and satellite towns but rarely venture into the heart of the capital where Assad's troops are deployed in force.
The new fighting shows that rebels can still strike in the heart of the capital despite successful government offensive in the past weeks in the suburbs of Damascus, in the central city of Homs and the northern region of Idlib.
The U.N. says more than 8,000 people have been killed in the year-long uprising.
Syrian authorities claim the opposition is made up of "terrorist" groups carrying out a foreign conspiracy.
An activist in the capital said the Monday morning clashes occurred near the Political Security Directorate building. He said the clashes were followed with raids by security forces who were searching for the attackers.