With 80 percent of the ballots counted, Francisco "Lu Olo" Guterres, of the traditionally strong leftist Fretilin party, was leading with 28 percent of the vote, followed by former military chief, Taur Matan Ruak, with 25 percent.
That means Ramos Horta, with just 18 percent, has no chance of advancing to an April 21 run-off.
"Congratulations to them," the 62-year-old Nobel Peace Prize laureate told reporters Monday, promising to hand over power peacefully to the winner on May 19.
In some ways, he said, it felt liberating after so many years of service.
Ramos Horta kicked off his long, political career when he was just 27, joining a short-lived East Timorese government as external affairs minister after the half-island gained independence from Portugal.
Days later -- on Dec. 7, 1975 -- Indonesian troops invaded.
Ramos Horta fled to New York, where he became the resistance movement's permanent representative to the United Nations, lobbying governments for the next two decades to endorse independence for his tiny nation.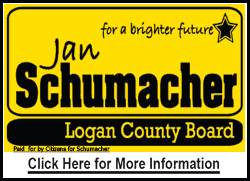 He and his fellow countryman, Bishop Carlos Belo, were rewarded for their efforts in 1996 with a Nobel Peace Prize.
Three years later, his people voted in a U.N.-managed referendum for independence, triggering a rampage by Indonesian soldiers and proxy militias who killed more than 1,000 people and destroyed much of the infrastructure.
After a brief period under U.N. administration, a new nation was born. Ramos Horta served first as foreign minister. He then shepherded East Timor through turbulent and often violent times as prime minister, and in 2007 he became president.
Few question his commitment, noting that even after surviving an assassination attempt at his Dili compound in 2008, he returned quickly to work.
But many of those who cast ballots over the weekend said he failed to follow through on his repeated promises to help the "little people."
The country is the poorest in Asia, despite its vast oil and gas reserves. Unemployment is sky high, as are the number of children suffering from malnutrition.
Roads are still in disrepair. There is little access to clean water or health services. And the capital is littered with abandoned, burned-out buildings where the homeless squat.