Iraqis have struggled with high unemployment, corruption and an infrastructure degraded by years of sanctions, war and economic neglect. As the violence across the country has abated, economic development has become a key concern for many Iraqis.
Sheik Assad al-Nasiri said that Sadrists want the government to step up with better-paying jobs, public services and to fight corruption now that the U.S. troops have left Iraq.
Al-Nasiri credited the Sadrists with liberating Iraq from the troops he described as occupiers.
"We fought for Iraq and liberated it from the American occupation," al-Nasiri told thousands of al-Sadr's followers who turned out for a rally in the southern province of Basra, located about 340 miles (550 kilometers) southeast of Baghdad.
"The government must meet our demands to live a better life," al-Nasiri added.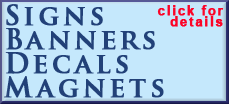 The Sadrists are partners in the government of Prime Minister Nouri al-Maliki. But al-Sadr and the prime minister have a tenuous relationship ever since Iraqi government forces routed al-Sadr's militia forces in Basra and eastern Baghdad in 2008. Al-Sadr later backed al-Maliki for a second term but the relationship has been marked by mutual suspicion.
Among the protesters was Hassan Saleh, 27. He graduated in 2007 from the state-run Technology Institute but can't find a job.
"I work as a construction worker because I can't find a government job," Saleh said. "We have suffered a lot in this rich country."
Many Iraqis look to the government, already one of the country's biggest employers, as a source of jobs.
Coalition forces led by the U.S. invaded Iraq on March 19, 2003. The U.S. pulled its troops from the country last December.