Out of a dozen states where voters in the GOP contest have been polled, most Romney voters have said they strongly favor him in just five of them. A majority of Santorum voters felt that committed to him only four times out of 11 states where he was on the ballot and voters were surveyed.
Each man is struggling to consistently spark the intensity that could separate him from the pack.
Consider that Arizona is the only state where Romney had a higher proportion of voters expressing strong feelings about him than his rivals did. And Santorum hasn't had that edge in any state yet, despite an animated campaign style and passion for hot-button social issues like contraception that have contrasted with Romney's stiffer, more analytic manner.
On average, 50 percent of Romney voters and 49 percent of Santorum's say they strongly favor their candidate, with the rest expressing reservations about their man or a greater dislike for his rivals, according to entrance and exit polls of voters in 12 states.
When it comes to winning fervent devotion from his own supporters, both men trail former House Speaker Newt Gingrich and Texas Rep. Ron Paul. Those two GOP presidential campaigns are lagging but 58 percent of Gingrich's backers and 53 percent of Paul's, on average, say they strongly favor their candidate. Analysts say higher percentages of devoted supporters are common with candidates whose lesser backing leaves them with only the most committed followers.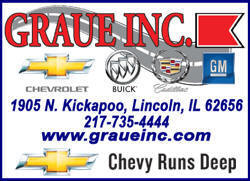 Republican operatives express concern about Romney and Santorum. They say the figures raise questions about how quickly the GOP will be able to end its drawn-out slugfest and begin generating voter enthusiasm for a nominee to challenge President Barack Obama in November.
"At this point in the game, you should be drawing the troops toward you. The intensity about you should be pretty strong," said Mike McKenna, a Republican consultant not working for any of the contenders.
Political professionals generally consider intensity of support a key ingredient to a winning campaign. Such enthusiasm can help pave the way for everything from yard signs to campaign contributions to voters who show up on Election Day.
"Motivation is the name of the game in trying to get people to the polls," said Josh Putnam, a political scientist at Davidson University. "It makes campaigns' work easier if they can bank some votes, so to speak."
Though Romney and Santorum attract similar amounts of passion, there are different reasons why many of their voters are tepid, the polls show. For Romney, the chief explanation seems to be doubts about his empathy.
Among Romney's staunchest supporters, 80 percent say the former Massachusetts governor and Bain Capital executive understands average Americans better than the other candidates, the combined surveys show. That figure falls to just 44 percent among those who support him more tenuously.
Opponents of the wealthy Romney have at times derided him as being out of touch with typical voters, an image fed by remarks like saying his wife owns two Cadillacs.
Questions about Romney's credentials as a conservative also seem a liability. While hardly any of his most committed voters say he's not conservative enough, around 2 in 10 of his less passionate voters say so.

For Santorum, his intensity of support falls off among voters who are less religious and more moderate.
While 63 percent of his strong backers say sharing religious beliefs with a candidate is very important, just 35 percent of his less loyal voters say so, the combined polls show. Santorum voters who ardently back him are also significantly likelier than his less committed supporters to favor making abortion completely illegal, to be born-again or evangelical Christians, or to be tea party backers.