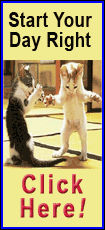 "The first thing they almost always say to me, `I'm praying for you,'" Santorum said. "It works."
It's the kind of spirit-infused language that is helping Santorum connect with evangelical Republicans, who have fueled his strong showing in state after state. Yet, in one of the more puzzling developments among many in the GOP contest, he's nowhere near as successful with his fellow Roman Catholics.
Across all states where Republican primary voters were asked their religion in exit polls, Mitt Romney, a Mormon, trounced Santorum among Catholics, with an average margin of victory above 20 percentage points. Even in Southern states, where Romney has struggled, Catholics broke his way.
On Sunday, overwhelmingly Catholic Puerto Rico was holding its primary.
Catholics haven't voted as a bloc in decades, leading analysts to declare "the Catholic vote" as such doesn't exist. Still, the results are surprising given that the former Pennsylvania senator puts Catholicism at the center of his public service and personal life.
Known for attending Mass almost daily, Santorum organized a Catholic study group for lawmakers when he served in Congress, has fought abortion and defended traditional marriage. He cites his faith for his support for humanitarian work, such as financing programs that fight AIDS in Africa. He has home-schooled his seven children and sent some to private schools affiliated with the Catholic movement Opus Dei. Santorum has said that growing up north of Pittsburgh, his parents expected him to attend church every Sunday without fail.
`'You had to basically be dead not to go," he said in a 2005 interview with the New York Times.
Religious identity is not as much of a consideration for Catholic voters as it is for members of some other faiths.
Only 1 in 5 Catholics on average said it mattered "a great deal" that a candidate share their religious beliefs, compared with one-third of non-Catholics in exit polls that asked the question.
Former House Speaker Newt Gingrich, also Catholic, on average trails Santorum among Catholics.
In the 2004 race, Democrat John Kerry was the first Catholic presidential candidate from a major party since John F. Kennedy in 1960. Still, Kerry lost Catholics in the general election to President George W. Bush, a Protestant who emphasized his born-again religious conversion.
"Just being Catholic by no means buys you anything in the Catholic vote anymore," said Mark Gray, a researcher at Georgetown University's Center for Applied Research in the Apostolate who specializes in American Catholics.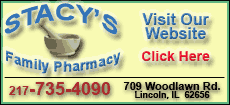 Santorum's style of campaigning, in which he frames political issues in emotional, starkly moral terms of good and evil, is more common to evangelical than Catholic culture. He is often mistaken for a Protestant conservative, by both evangelicals and Catholics, according to a poll conducted last week by the Pew Research Center.
"One of the great blessings I've had in every political campaign is people underestimate me, people underestimate what God can do," Santorum told the congregation at First Baptist Church of Bossier City, La., on Sunday.
Less than half of the Catholic Republicans surveyed knew Santorum's faith, the survey showed, while 11 percent of Catholic Republicans and 35 percent of white evangelical Republicans thought Santorum was an evangelical.
"The rhetoric often comes out in a way that many people would take to be similar to how evangelicals express themselves," said Russell Shaw, an author and writer for Our Sunday Visitor, a theologically conservative Catholic magazine, and a former spokesman for the U.S. Conference of Catholic Bishops. "No nuances and no holds barred."
For most of his fellow Catholics, Santorum's views are as likely to alienate as attract. Less than one-quarter of Catholics attend Mass weekly. Most use artificial contraception, support gay civil unions or marriage, and hold other views contrary to church teaching. Religious conservatives have called these Catholics "CINOs" -- Catholics in Name Only.