Republican insiders say Rick Santorum and Newt Gingrich are fuming over the hard-hitting 30-second spots that sent them tumbling after they gained early leads in Iowa, Florida, Michigan and other states.
Every election bruises some feelings. But campaign veterans say Santorum and Gingrich feel the commercials were pointedly unfair, and that's a big reason they keep fighting despite Romney's significant lead in delegates and pleas from some Republican leaders to close ranks and focus on President Barack Obama.
"The Romney folks have run a pretty ugly campaign," said Mike McKenna, a Republican strategist and pollster who is unaffiliated in the presidential race. "It's been very personal, it's been very ugly, it's been very hostile. There's a lot of bad blood."
Santorum and Gingrich, or political action committees that back them, have mounted their own attacks against Romney, of course. But a pro-Romney super PAC, Restore Our Future, has swamped them in fundraising and spending. First it buried Gingrich in an avalanche of attack ads in Iowa and Florida, then it hammered Santorum in Michigan, Ohio and elsewhere.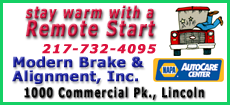 These committees can spend unlimited money supporting candidates as long as they don't coordinate with the candidates, yet are required to reveal little about who they are.
One or two ads in particular seemed to infuriate them, and their bitter complaints failed to persuade the former Massachusetts governor to demand an end to the ads.
An ad repeatedly aired by the pro-Romney committee claimed that Gingrich had co-sponsored legislation "that would have given $60 million a year to a U.N. program supporting China's brutal one-child policy." The strong implication was that Gingrich, as House speaker, had promoted abortions in China.
The legislation, however, specifically barred U.S. funds from being used for "the performance of involuntary sterilization or abortion or to coerce any person to accept family planning."
Gingrich also is angry over ads saying he paid a $300,000 fine to settle the House ethics case filed against him in the mid-1990s. Gingrich says it was a negotiated reimbursement of the investigation's costs.
Two former House members who support Gingrich recently sent a letter to newspaper publishers and editors saying Romney "chose to run and temporarily profit from blatantly untrue TV spots."
Romney's "negative attack mentality, unfortunately, is a reflection of his own persona," said the letter, which Gingrich's friends eagerly distribute. Romney's Feb. 7 loss of three state contests to Santorum, the letter said, was "widely interpreted as voter rejection of Governor Romney's `scorched earth' campaign tactics."

Santorum has complained often about a pro-Romney ad that accused Santorum of backing legislation to allow felons to vote. Santorum, a former Pennsylvania senator, said he would allow them to vote only after completing their sentences, probation and parole.
In a Jan. 16 debate, Santorum said Romney should demand that the "inaccurate" ad be taken down. Santorum said Romney, when governor, tolerated a more liberal state law, which allowed ex-felons to vote while still on probation or parole.