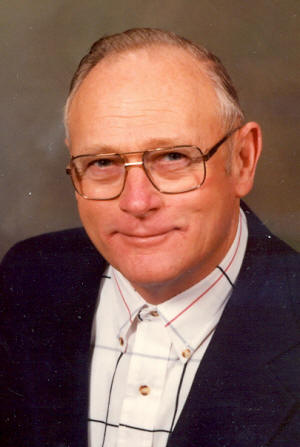 Lowell Schaffenacker
[March 16, 2012] LINCOLN -- Lowell C. Schaffenacker, 80, of Lincoln, died Friday, March 16, 2012, at 3:14 a.m. at Maple Ridge Care Centre.
(Below is a copy of the obituary from the funeral home.)
___
Lincoln- Lowell C Schaffenacker, 80, passed away at 3:14 AM on Friday, March 16, 2012 at Maple Ridge Care Center.
Lowell was born to Carl and Mollie Krieg Schaffenacker on October 19, 1931 in Lincoln. He married Norma Mae Sutton on November 21, 1951 in Lincoln, where she lives. Other survivors include son: Randy Schaffenacker of Lincoln; daughter: Susan (David) Storey of Lincoln; Sister: Pat Falker of Lincoln; Sister-in-Law Ruth Schaffenacker of Mt. Pulaski; and three grandchildren: Ollie Clampet of Springfield, Curtis (Emily) Clampet of Lincoln, and Deidre Schaffenacker of Lincoln. One great-grandson Hawken James Clampet. He was preceded in death by his parents and brother Wayne Schaffenacker.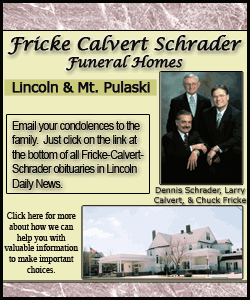 Lowell worked in maintenance at the Logan Correctional Center and retired in May of 1991. Lowell also was a former Lincoln Alderman.
Services for Lowell will be at 1:30 PM on Monday, March 19, 2012 at Fricke-Calvert-Schrader Funeral Home in Lincoln with Rev. Andrew Nyren conducting services. There will be a visitation from noon until hour of service. Burial will be at Zion Cemetery following the funeral. Memorial may be made to Immanuel Lutheran Church or donorís choice.