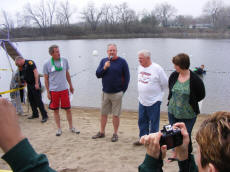 Left to right: Police Chief Ken Greenslate, Lincoln Mayor Keith Snyder, Logan County Board Chairman Bob Farmer, singer Lesleigh Bennett and Bob Verderber greeted the crowd, with Bennett singing the national anthem and Verderber launching teams. Mayor Snyder won the privilege of being the Rotary's plunger after his jar raised the most funds in a challenge between him and chamber director Andi Hake.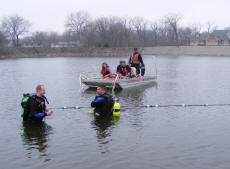 Safety precautions were provided by fire and rescue and the emergency management agency supplying dive, boat and communications teams, as well as the Lincoln police and county sheriff's departments.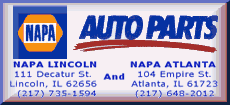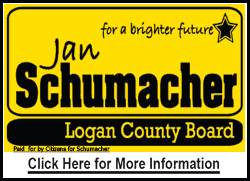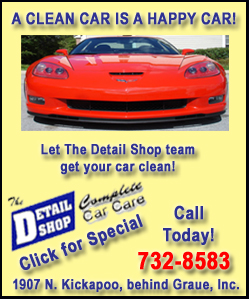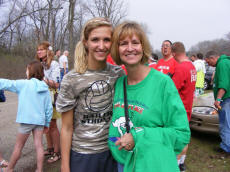 Angela and Mary Kelley wait for the return bus. Angela was sorry she just missed plunging due to softball practice, but mom Mary served as a coordinator at the beach.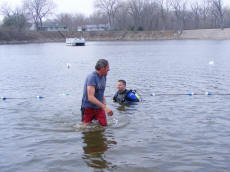 Verderber heroically launched himself as last man into the frigid waters.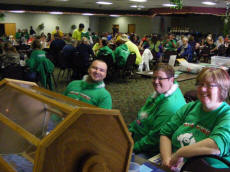 Back at headquarters, at the Knights of Columbus, Dustin Knollenburg, Gail Snyder and Ann Tieman greet a hungry crowd for lunch.