James Harden added 14 points for Oklahoma City, which moved to 10-1 this season in the game immediately following a loss. The Thunder had lost at home to the San Antonio Spurs on Friday.
The Thunder shot 55.4 percent from the field, led by double digits for most of the final 39 minutes and improved their record to 34-11, best in the NBA's Western Conference.
Oklahoma City had lost three of its last four games at Chesapeake Energy Arena after opening the season 17-1 at home. That lone loss was to the Blazers, but that Portland squad bore little resemblance to the lineup the Blazers fielded on Sunday.
Jamal Crawford led Portland with 23 points while Raymond Felton had 19.
Portland closed within 84-76 with 10:20 left, but Harden made five straight free throws to start a 13-6 run. Durant's 3-pointer with 6:51 left put the Thunder up 97-82 and Portland came no closer than 10 points the rest of the way.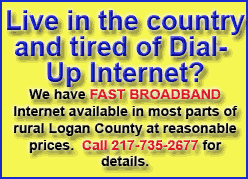 Sunday's game was the second for Portland since firing coach Nate McMillan, waiving former No. 1 draft pick Greg Oden and trading starters Gerald Wallace and Marcus Camby on Thursday. On Friday, the new-look Blazers posted an improbable 100-89 win at Chicago under interim coach Kaleb Canales, but they couldn't replicate that effort in Oklahoma City.
The Thunder never trailed. Oklahoma City closed the first quarter on a 21-5 run, scoring the final 10 points, to take a 31-15 lead. Oklahoma City led by as many as 21 in the second quarter before settling for a 57-42 halftime lead.