Ohio advanced to the regional semifinals for the first time since 1964, earning a matchup against top-seeded North Carolina in the Midwest Regional on Friday.
Offutt, who hit two free throws with 6.8 seconds left to preserve a 65-60 upset of Michigan on Friday night, knows the encounter with the Tar Heels isn't going to be anything like the last time he faced them -- when he was a bench player for Ohio State.
"It's going to be different knowing that I'm going into the game and I have to contribute for our team to possibly win the game," said Offutt, who transferred from Ohio State to Ohio with a brief stop at Wright State in between.
Ohio is the seventh team seeded No. 13 or higher to advance to the regional semifinals and the first since No. 13 Bradley did it in 2006.
In Nashville's other third-round game, sixth-seeded Cincinnati edged Florida State 62-59 to reach its first regional semifinal since 2011. The Bearcats will play No. 2 seed Ohio State in Boston on Thursday night.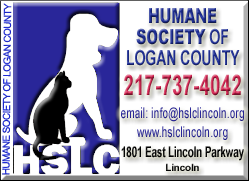 A fourth team from Ohio, Cincinnati's crosstown rival Xavier, beat Lehigh 70-58 on Sunday in Greensboro, N.C., to advance to the round of 16 for the fourth time in five years.
Cincinnati guard Sean Kilpatrick had no idea his team was the fourth from the Buckeye State to advance.
"We were just so amped about being in the Sweet 16," he said. "I'll just say we're quite worried about Cincinnati on what we've got to do and what we've got to focus on to win the next game."
The Bobcats and the Bearcats had far closer calls than their counterparts in their third-round games.
Although the Bulls managed to keep the Bobcats away from the rim, they couldn't stop them at the perimeter. Half of Ohio's second-half buckets were 3s, and the Bobcats finished 9 of 18 from long range.
South Florida's Jawanza Poland was called for a technical foul after hanging on the rim following a dunk. Nick Kellogg sank both free throws and a 3-pointer that tied the game at 42 with 9:23 to play.