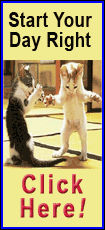 At some point -- perhaps soon -- Baylor could face a real test during its pursuit of a national title. But on Sunday, the top-seeded Lady Bears overwhelmed 16th-seeded UC Santa Barbara 81-40, so Griner spent most of the second half watching reserves like Palmer play extended minutes.
The Baylor bench scored 41 points -- more than the entire UCSB team.
"I get to coach a bunch of kids that are all on the same page. They want to win a national championship, and whatever role they're asked to play, they do," Baylor coach Kim Mulkey said. "I don't have a selfish kid in that locker room."
Griner scored 14 points in only 22 minutes. Brooklyn Pope scored 13 points and Destiny Williams added 12 for Baylor (35-0), which had 11 players log at least 12 minutes.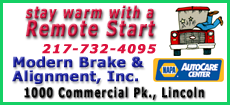 The Lady Bears will face ninth-seeded Florida (20-12) in the second round of the Des Moines Regional on Tuesday night. The Gators beat Ohio State 70-65 on Sunday, meaning Baylor won't have to face the Buckeyes in their home state.
"Florida is very good, Florida is very athletic, Florida is very physical," Mulkey said. "When you can come to an environment and basically you're playing a road game -- I didn't see a lot of colors in that gym other than red -- that tells you how good Florida is."
Baylor has not lost since falling in the quarterfinals of last year's NCAA tournament. The Lady Bears set a school record for victories in a season Sunday, a mark that could not have felt more inevitable or routine in the context of what Baylor is trying to accomplish.
If the Lady Bears win the national title, they'll do it with a 40-0 record -- a mark no NCAA team has achieved.
Griner, the 6-foot-8 center who wowed the crowd by dunking during warmups, went 7 for 11 during the game. The Gauchos at times had two defenders fronting Griner to prevent Baylor from passing her the ball, but other players took advantage for the Lady Bears.