Redbirds fall to Villanova 58-55 in 2nd round of WNIT

Send a link to a friend
[March 19, 2012] NORMAL -- The Illinois State women's basketball season ended after the Redbirds were defeated by Villanova 58-55 in the second round of the Women's National Invitational Tournament. Marley Hall led the Redbirds with 20 points and 11 rebounds, and Katie Broadway posted 19 points.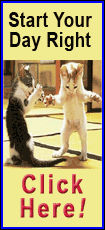 A battle of treys started the game with a bucket from Villanova's Rachel Roberts followed by a 3-pointer from Broadway. Roberts continued to fire and posted the first eight points for the Wildcats. Illinois State remained within one point, 12-11, after the first five minutes with the help of back-to-back Redbird layups from Hall.

With a jumper from Broadway and a trey from Candace Sykes, the Redbirds went on a 7-0 run with seven minutes remaining in the half to lead 20-15. Both teams went scoreless for the next three minutes, until Lauren Burford hit a jumper to put the Wildcats within three points at 20-17.

Villanova tied the game 24-24 with a layup from Emily Leer with less than a minute remaining in the half. A late Wildcat foul put Jamie Russell to the line, and a made free throw sent the Redbirds into the break with a 25-24 lead. A solid Redbird defensive effort forced Villanova to commit nine turnovers in the first half. Illinois State shot 32.3 percent from the field, compared with the Wildcats' 31 percent.

After the half, Villanova went on a quick six-point run with the help of a 3-pointer from Roberts and a jumper from Lindsey Kimmel for a 30-29 lead. Broadway answered right back and notched three consecutive points to put the Redbirds in front 33-32. With baskets from Hall, Russell and Broadway, Illinois State continued to widen the gap to 12 points with 8:24 remaining in the game.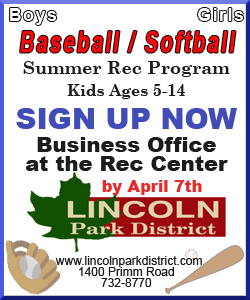 Despite Broadway hitting her third trey of the game, the Wildcats took over late in the half and went on a 12-3 run, trailing by only one point, 49-48, with less than four minutes remaining. The teams continued to exchange points until a Redbird foul sent Burford to the line and tied the game at 53 with 1:30 left to play.
A Villanova foul sent Hall to the line the next possession, giving ISU a 55-53 lead, but Devon Kane hit a wide-open 3 with 20 seconds remaining in the game for a 56-55 Wildcat lead. Illinois State was forced to foul, allowing Kane to seal Villanova victory from the line, 58-55.
Illinois State shot 31.3 percent from the field, while Villanova shot 37.3 percent from the field and grabbed five more boards than the Redbirds.
Villanova will face the winner of Colorado and South Dakota in the third round of the WNIT.
___
Official statistics: box score and play-by-play
[Text from file received from Illinois State]