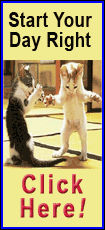 The 6-foot-8, 230-pound Volstad, acquired from Miami in the January trade that sent the Cubs' former ace to the Marlins, allowed his only earned run in 10 spring training innings during Chicago's 3-2 victory over the Texas Rangers in a split-squad game Sunday.
The right-handed Volstad allowed one run and four hits in four innings, struck out three and walked none at Cashman Field.
A 20 mph wind blowing out to center field didn't bother him.
"Once you get loose, you kind of forget about it," Volstad said. "It's a little bit different for a hitter, maybe."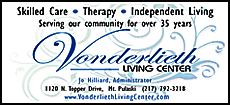 Volstad has a 32-39 career major league record and has yet to remain on a major league roster for an entire season.
"I need more confidence, maybe; the mental approach of attacking on the mound -- another year of learning, a different mindset," Volstad said.
He isn't setting any concrete goals.
"I'm letting things take care of themselves," he said. "I can only make pitches when I am out there. I'll worry about keeping myself in shape and staying healthy. That's what I'm doing."
Texas starter Matt Harrison gave up one run and one hit in five innings, struck out five and walked one.