Rookie Alec Burks scored 13 of his 17 points in the fourth quarter for the Jazz, who snapped the Lakers' five-game winning streak while winning three straight games of their own for the first time in two months. Utah has posted back-to-back wins without leading scorer Al Jefferson, who attended his grandmother's funeral in Mississippi this weekend.
NBA scoring leader Kobe Bryant had 15 points on 3-for-20 shooting for the Lakers, punctuating his horrific night by missing a tying 3-point attempt in the waning seconds.
Andrew Bynum had 33 points and 11 rebounds while making 12 of his 14 shots for Los Angeles, which had won 19 of its last 20 games at Staples Center since losing its season opener to Chicago.
Millsap punctuated his latest phenomenal performance against the Lakers with a driving three-point play with 40.7 seconds left after Los Angeles had trimmed Utah's lead to 99-96. After Bryant converted a three-point play, Matt Barnes blocked Millsap's shot to set up Bryant's tying look off a pick -- but he missed his 17th shot of the night, and Millsap grabbed the clinching rebound.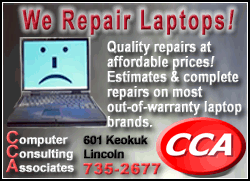 Pau Gasol had 18 points and 10 rebounds, but Los Angeles committed 24 turnovers -- albeit none in the fourth quarter -- and never caught up to the Jazz down the stretch. Ramon Sessions had 10 points and six assists in his second game for the Lakers, and Steve Blake went scoreless for the second game as Derek Fisher's replacement in Los Angeles' starting lineup.
Derrick Favors had 12 points and 10 rebounds for the Jazz, who relied on simple offensive sets and relentless physical defense to harass Bryant and the Lakers into their worst home performance of the year. Utah improved to 6-16 on the road with its second win at Staples Center in three trips after losing 17 straight road games against the Lakers.
Utah also didn't miss a beat without Jefferson or guard Raja Bell, who has missed two games with a strained hip muscle.