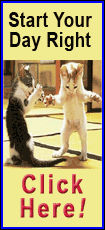 Channing Frye scored 19 and Marcin Gortat had 15 points and 10 rebounds for the Suns, who moved within a half-game of the Rockets for the final playoff spot in the Western Conference.
Phoenix, which moved over .500 for the first time this season at 23-22, is 11-3 over its past 14 games and 8-1 at home since the All-Star break.
Luis Scola scored 18 points and Goran Dragic added 16 for the short-handed Rockets, who have lost eight of 11.
Marcus Camby made his Rockets debut, recording eight points and eight rebounds in nearly 20 minutes. But Houston is still short at point guard with Derek Fisher not reporting to the Rockets after his trade from the Lakers.
Redd scored 15 consecutive points for the Suns over a six-minute stretch of the second quarter, as the Suns extended a 13-point, first-quarter lead to as many as 21 before settling for a 52-36 halftime advantage.
Houston pulled no closer than 12 until a layup by Dragic made it 92-82 with 1:41 remaining. But Gortat hit a short hook shot and Frye scored off an offensive rebound with 44.5 seconds left to give the Suns a 96-84 lead.