Hartnell took a nice cross-ice feed from Danny Briere to beat Marc-Andre Fleury with 0.9 seconds left on the clock.
Kimmo Timonen also scored to help the Flyers rally from a 2-0 hole against the hottest team in the NHL.
Evgeni Malkin and Craig Adams each scored for the Penguins. Sidney Crosby played in the third game of his comeback following a three-month absence caused by recurring concussion symptoms.
The Penguins lost for the first time since Feb. 19.
Hartnell and Timonen scored goals in the third period to rally against a weary Pittsburgh team playing their third road game in four days.
The Penguins lost their chance to move into a tie with the slumping New York Rangers for first place in the Eastern Conference. One day after losing a shootout in Boston, the Flyers moved two points behind Pittsburgh and three behind the Rangers.
Because of penalties, the overtime began with some 3-on-3 hockey. Hartnell ended it with his 35th goal and an even rarer feat -- a Penguins loss.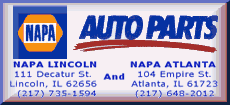 There was a playoff atmosphere from the start of the nationally televised game -- the first of three between the rivals at the tail end of the regular season. Hartnell and Chris Kunitz traded blows as part of a multi-player melee in the third, a sign of rising tensions as the postseason nears.
Crosby's presence added some spice to the series and Flyers fans let Crosby hear it early. No. 87 wasn't even on the ice when a derogatory chant about him was bellowed from the upper deck. Crosby, long a thorn in Philadelphia's sweater, was booed the moment he hit the ice for his first shift.
The Penguins started the NHL's longest winning streak of the season without Crosby and could be the team to beat in the East once The Kid rounds into form.
Crosby, who had five assists in his first two games back, failed to earn a point and didn't make an impact against a Flyers team that took two periods to find their groove. The Flyers failed to take a shot in the second until 4:47 remained in the period, and they went nearly 18 minutes without a shot overall.