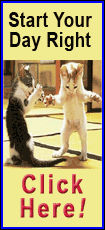 Nikita Nikitin scored for Columbus, which was playing on back-to-back nights. The Blue Jackets lost 4-3 Saturday night in Vancouver.
Matt Stajan scored for Calgary (34-26-13), which snapped a four-game home winning streak.
It was a costly weekend for Calgary's playoff aspirations in the congested Western Conference. The Flames remained in 11th place after dropping two straight, including Friday's 3-1 loss to the Edmonton Oilers.
Sanford was hurt early in the first period and did not return.
Atkinson, the Blue Jackets' 22-year-old rookie, scored by faking a shot, then going to his forehand to put the puck past Miikka Kiprusoff.
Jarome Iginla was Calgary's last hope but -- just like Alex Tanguay, Olli Jokinen and Curtis Glencros before him -- his shot was stopped by Mason.
Calgary tied it 1-1 at 8:34 of the third when Glencross centered a pass to Stajan, whose quick shot went off Mason's shoulder and in. It was the seventh goal of the season for Stajan, four of them coming in his last six games.
Stajan has 10 points (six goals, four assists) in his last 13 games after picking up just six points in the season's first 39 games.
Up until that point, it looked as though Mason was going to steal the win for the Blue Jackets in regulation, after starting the game on the bench.
Sanford, who had beaten Calgary twice this year, exited the game with a lower-body injury with 5:23 left in the first period after facing two shots. He appeared to injure a leg while involved in a scramble to the side of the net.
Mason was considerably busier right away, turning aside all five shots he faced the remainder of the period.