Anders Lindback made 30 saves in his eighth start this season for the Predators while Pekka Rinne got the night off. Lindback, the tallest goalie in the NHL at 6-foot-6, had lost his previous five starts since Nov. 28, when he faced only 18 shots in a 2-1 win at Edmonton. Legwand scored a power-play goal into an empty net with 16.5 seconds left after a hooking penalty against Bobby Ryan.
Nashville tied idle Detroit for fourth place in the Western Conference standings and home-ice advantage in the first round of the playoffs with 10 games left for both teams.
The Predators posted their sixth straight regular-season win over Anaheim. They eliminated the Ducks in six games in the opening round of last year's playoffs -- the first time the Predators ever won a postseason series.
Rookie forward Devante Smith-Pelly scored his first career short-handed goal for the Ducks, whose 3-7-1 slide has put them out of playoff contention. Jonas Hiller made 24 saves in his 32nd consecutive start, extending his franchise record.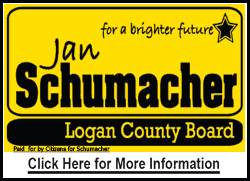 The Predators tied it when Legwand carried the puck over the blue line and found Hornqvist streaking toward the net past defenseman Francois Beauchemin. Hornqvist converted the perfect tape-to-tape pass, beating Hiller high to the stick side for his 23rd goal.
Fisher put Nashville ahead for good with 9:33 remaining, converting a rebound of Ryan Suter's point-blank shot for his 23rd of the season after the puck bounced off Hiller, then off defenseman Sheldon Brookbank and into the crease. Martin Erat got his 300th NHL assist on the play.
Smith-Pelly, who didn't get credit for his first NHL goal until an official scorer's change some 45 minutes after the Ducks' 4-2 home loss to the Predators on Nov. 9, opened the scoring at 7:32 of the first period with his fifth of the season. It came on a 2-on-1 rush with Ryan Getzlaf while the Ducks were killing a high-sticking penalty against Ryan.