IDOT, state and local law enforcement announce plans for St. Patrick's Day

Send a link to a friend
[March 17, 2012] CHICAGO -- As St. Patrick's Day celebrations will soon be under way, the Illinois Department of Transportation and the Illinois State Police are partnering with more than 150 law enforcement agencies statewide to boost traffic safety through their "Drive Sober or Get Pulled Over" and "Click It or Ticket" mobilizations. The partnership and campaign will remind motorists to act responsibly this St. Patrick's Day by buckling up and designating a sober driver before the parties begin.
"IDOT takes traffic safety very seriously and places a special emphasis on holiday weekends when impaired driving often occurs," said Illinois Transportation Secretary Ann Schneider. "The message is simple and clear for St. Patrick's Day as with every holiday -- celebrate responsibly; designate a sober driver before heading to the local parade, pub or house party; and always buckle up. If you don't, you can expect to be caught and incur serious penalties."

According to data from IDOT, since 2007 in Illinois, 13 people lost their lives in motor vehicle crashes on St. Patrick's Day (March 17, midnight through 11:59 p.m.). Seven of those fatalities, or 54 percent, involved a driver who had been drinking alcohol. The one Illinois fatality that occurred on St. Patrick's Day last year involved a drinking driver.

"Illinois State Police will push for zero fatalities during the St. Patrick's Day celebration period in its push against driving under the influence," said Illinois State Police Director Hiram Grau. "We will have zero tolerance for impaired drivers and expect every motorist who leaves a parade or drinking establishment to take the necessary safety precautions before getting behind the wheel of a vehicle."
IDOT is administering federal highway safety funds to the state police and local law enforcement agencies to support roadside safety checks, saturation patrols and other impaired driving counter-measures. In addition, extra nighttime safety belt patrols will focus on the deadly late-night hours on Illinois roadways.
Approximately 100 roadside safety checks, 500 nighttime safety belt enforcement zones, and hundreds of impaired driving and safety belt patrols have been scheduled to occur during the St. Patrick's Day enforcement period, March 12-20, with the majority of patrols occurring March 17-20. State police and 153 city and county law enforcement agencies are participating in this important enforcement campaign.
There is no luck involved. Just follow these simple steps so you can enjoy a safe St. Patrick's Day without jeopardizing your life and the lives of others on Illinois roadways.
If you are hosting a party:
Remember, you can be held liable and prosecuted if someone you served is involved in an impaired driving crash.

Make sure all of your guests designate their sober drivers in advance, or help arrange ride-sharing with other sober drivers.

Serve lots of food and include lots of nonalcoholic beverages at the party.

Keep the numbers for local cab companies handy, and take the keys away from anyone who is thinking of driving impaired.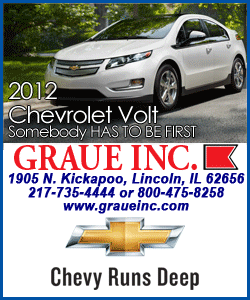 If you are attending a party:
Designate your sober driver before the party begins and give that person your car keys.

If you do not have a designated driver, ask a sober friend for a ride home, call a cab or family member to pick you up, use public transportation if available, or just stay where you are and sleep it off until you are sober.

Never let a friend leave your sight if you think they are about to drive while impaired.

Always buckle up -- it is still your best defense against an impaired driver.
___
St. Patrick's Day in Illinois


Year


Fatalities

Alcohol-involved
fatalities**
Percent of fatalities
involving alcohol

2007

6

5

83%

2008

3

1

33%

2009

2

0

0%

2010

1

0

0%

2011

1

0

100%
**Fatalities occurred on March 17 from midnight through 11:59 p.m.
**Fatalities that resulted from a crash in which at least one driver, either surviving or deceased, had a blood alcohol content of 0.01 or greater.
[Text from Illinois Department of Transportation file received from the Illinois Office of Communication and Information]