Friday afternoon Deb Rohrer and Roy Logan met in the park district kitchen to talk about the classes and enjoy a decadent but simple dessert that may be included in one of the four weekly lesson plans.

The idea of putting together a class for novice cooks came about last winter. Rohrer and Logan first discussed the idea at the Pride of the Prairie Christmas craft show at the park district.

Rohrer explained she approached Logan with the idea after being inspired by a young friend who had asked for cooking advice, and by her own daughter Amy.

"When my kids were growing up, I did everything in the kitchen," Rohrer explained. "When my daughter Amy got married and was on her own in the kitchen, she needed a lot of help. I remember in one week she called me five times: 'Mom, how do I do this, how do I do that?'"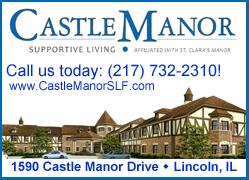 More recently Rohrer said she had gotten similar requests from a young friend who was trying to learn how to cook. Rohrer offered her help, and at the same time she started to realize there were probably other people who could use similar help.
Logan was very interested in the idea, as he had done cooking classes at the park district in the past and knew they could be of benefit to folks in the community, plus very enjoyable -- something the park district strives for in all their activities.
After that, it became a matter of reaching out to the community and letting everyone know the classes would take place, and then meeting and planning how the classes would be conducted.
"We're starting next week with one lesson plan, but after that we haven't designed a plan, just a concept." Rohrer said.
She explained the reason is that she and Logan will want to get an understanding of their students, what they know and don't know, and design the lesson plans around what is needed.
Logan explained that what the students already know about cooking can vary. He cited as an example a mistake he made in one of his first classes, when he asked a student to chop a raw vegetable for a dish they were preparing.
"The student had no idea how to even start, and I realized that I needed to tailor my teaching around what they needed to learn," he said.
In the concept plan, Rohrer said, there are plans to discuss creating meals that produce leftovers, and then teaching how to make leftovers into new meals for another day.
"We're looking at people who are probably young, working full-time jobs, with hectic schedules," Logan said. "We want them to learn that they can make a good meal on Sunday, maybe when they have more time, then turn the leftovers into other good meals they can put together during the week."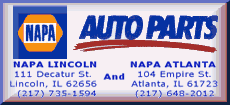 In addition, Rohrer said they want to discuss how to make wise buying choices. She said for example, they might talk about buying large pieces of meat on sale, such as a pork loin, then show the students how to cut the loin to make tenderloins and roasts.
Another topic they may approach is how to take shortcuts that do work. For example, Rohrer had brought in a Hot Fudge Chocolate Pudding Cake for Logan and the park district staff to sample. The cake has a rich chocolate cake on top of a creamy hot fudge sauce, all baked in one pan. It can be dipped out of the pan with the cake on top or bottom, then topped with whipped topping, ice cream or both and garnished with shaved dark chocolate.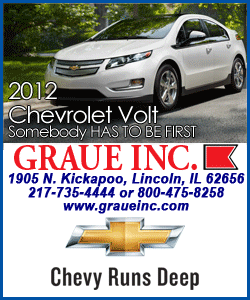 While the dessert looks rich and complicated, Rohrer explained it begins with a boxed brownie mix, so it is simple to put together, with not a lot of complicated steps involved.
The two talked about their individual cooking styles, and Rohrer noted she has learned things from Logan already and expects she may learn more.
"Something we want the students to see is that we are always learning new things and that we can learn from each other," she said.
Logan is a seasoned veteran in the kitchen who spent several years in kitchen management at the Depot and Al's Main Event. He says he learned to cook as a youngster from his mom. His parents believed there was no such thing as girls' work and boys' work at home, so learning to cook was part of growing up.
He said he's not often a recipe guy, but rather he learns from experience and trial and error what works and what doesn't.
Rohrer also has professional cooking experience as she served for quite some time as one of the cooks at Chester-East Lincoln School.
Rohrer said that when she was growing up, she was the little girl who stood on a chair at the stove beside mom and grandma and took an interest in everything they were doing.
Her grandma collected cookbooks and loved them. Rohrer inherited that love and has enjoyed recipes all of her life. She even put together a family cookbook. She said the project started out as a gift for her daughter, and then she realized her son could benefit from one also. After that, other family members started asking if they, too, could have one.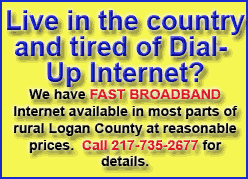 She said it was the love of recipes that brought her to Lincoln Daily News as the food editor, as she wanted to have a place where she could share not only her recipes, but recipes from others.
And, does she follow the recipes? Rohrer laughed and said she usually starts with a recipe, but she seldom follows it completely through. There are always things that can be changed or added, she said, that make the dish more personal.
However, she also noted that where baking is concerned, recipes are more important, and measurements need to be precise in order for a bread, cake, pie or pastry to turn out the way it should.
She said knowing how to properly measure an ingredient is on the list of things she wants to make sure the class learns.
Logan and Rohrer also explained that in the kitchen on class night, there will be some hands-on experiences for the students, but much of it will be demonstrative, where the leaders do a show and tell and let students observe.
And of course, at the end of the evening, the highlight is going to be eating the meal that has been prepared.
Logan and Rohrer both said one of the key components of cooking is to enjoy the experience. With these two heading up the class, each session is sure to be peppered with humor and laughs and will show that when the cook is relaxed and happy in the kitchen, the meals just turn out better.
[By NILA SMITH]