(Copy)

1. Full name: Daniel F. Meyer

2. Occupation: (if retired- state from what occupation): Retired From Kraft Foods: Manager of Commodity Purchasing/Purchasing Manager

3. Party affiliation: Republican

4. Why have you chosen to run for a County Board seat? I see this as an opportunity to give back to the community I live in, present some new ideas, and provide my constituents with open lines of communication.

5. Why do you think you will be the best choice for a seat on the County Board? I have many years of Managerial experience, I enjoy challenges, and like working with people. I am retired and willing to devote whatever personal time necessary to serve my individual constituents and Logan County.

6. How will you ensure effective two-way communication with constituents? Being a good listener, which I feel I am, should encourage people/organizations to contact me on whatever issue they might have.. To me it is difficult to learn much if you're talking in lieu of listening.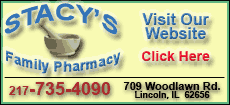 7. How might you work to understand the needs of county office holders and other recipients of county dollars long before budget time? Once again, open communication—listen, participate and investigate. Take the time to get involved, learn to know the people and organizations, along with their respective needs and responsibilities.
8. Please describe your main platform for running. Economic growth within the County, while preserving the Heritage of our wonderful communities.
9. Explain how you will collaborate with local organizations to improve the quality of life and economic prosperity of the Logan County? Support the implementation of the Countywide Master Plan by working closely with each segment of City Governments and local Business'.
The Master Plan will require frequent input and adjustment as implementation moves forward. Everyone in the County should be kept advised of any/all changes, and should be updated via progress reports.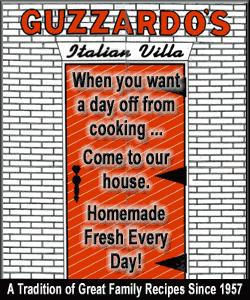 10. Explain how you will partner with city governments to improve the quality of life and economic prosperity of each community? (Same as #9)
11. When in office what will you do to ensure transparency regarding the work of the County Board? I would willingly answer questions and communicate with anyone in the County, regardless as to whether they resided in district #2. Unless there is a highly confidential matter before the Board, the media and County Board must maintain an "open door/meeting policy.
12. What is your definition of economic development and how do you see that happening in Logan County? Economic Development occurs when an existing business expands, employing additional personnel, or when a new business moves to one of our towns, and hires people to work there. Additional payroll causes the need for more services, demand for housing, all creating tax revenue. Logan County is situated favorably to major Interstates and Railroads, providing easy access for product movement. We have a good labor force, many good schools and several colleges, plus very inviting neighborhoods.
13. What will you do to help enhance economic development for the county? Word of mouth is normally good advertisement, talking to the folks we meet, brag about our special county and what it has to offer. Everyone should be alert to this type of opportunity and be vocal. I would personally support the Master Plan, working with each City Government official in the County. Participate in the planning and implementation process, making suggestions or recommendations along the way. Be involved for the welfare of the County, making sure personal agendas do not stand in the way of progress.
[Text copied from file received]