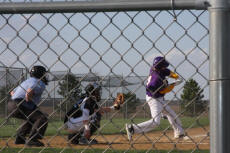 The Mount Pulaski Toppers have begun their 2012 baseball season.
Their first game was Monday evening in Mount Pulaski, where they played against North Mac. The Toppers walked away with a 21-5 loss to North Mac.
Above, Michael Lowery connects for the first hit of the season Monday night.
On Tuesday, they traveled to Decatur and went up against Decatur LSA, where they took the win with a final score of 13-11.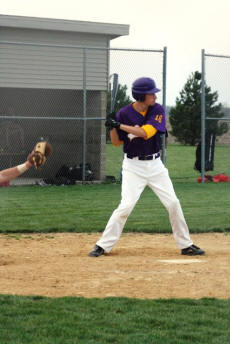 Senior Kyle Pryzkopanski awaits the pitch from North Mac.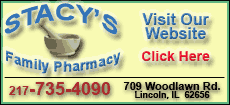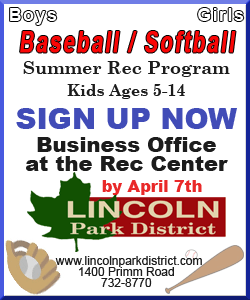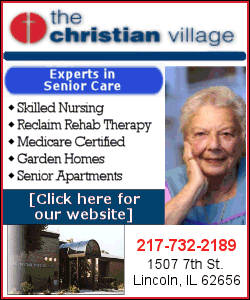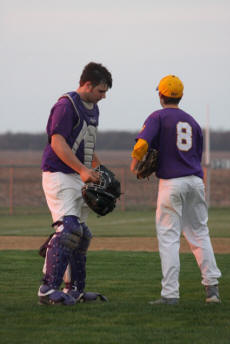 Junior catcher Ty Litterly with a pep talk to freshman pitcher Blake Collier in the Mount Pulaski home opener against North Mac.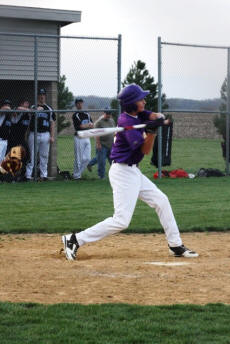 Sophomore Jordan Luczaj collects his first base hit of the season in the Toppers' home opener against North Mac.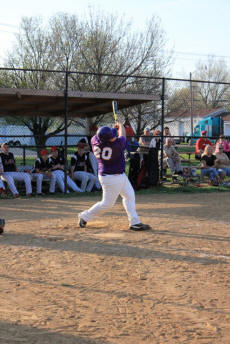 First baseman Shawn Knauer connects for a single to center field, driving in a couple of runs for MP Tuesday evening.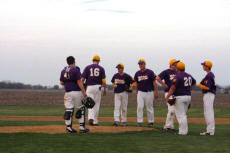 MP coach Craig Erlenbush, center, talks to his players during a pitching change. Pictured are catcher Ty Litterly (4), 3rd baseman Kyle Pryzkopanski (16) and pitcher Blake Collier alongside coach Erlenbush. Jake Litterly, Shawn Knauer and Michael Lowery discuss strategy on the far right. What was just a three-run lead by North Mac ended up being a 21-5 thrashing in the late innings.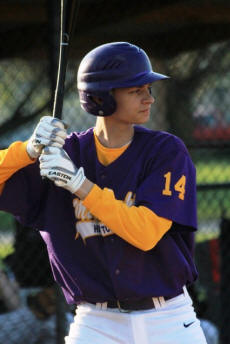 Shortstop Michael Lowery waits patiently on the pitch from Decatur LSA.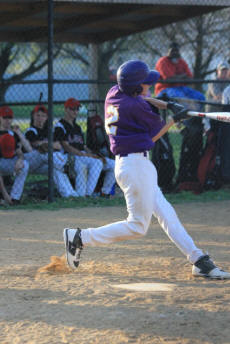 Jordan Luczaj connects for one of his two base hits for the Toppers.