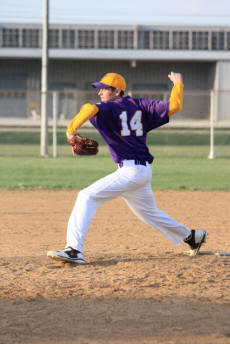 Starting pitcher Michael Lowery pitched into the fifth inning but got a no-decision.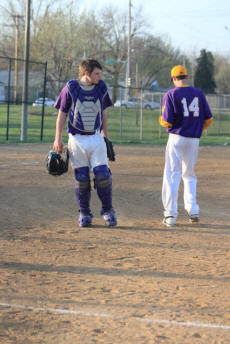 Junior Catcher Ty Litterly encourages freshman Michael Lowery.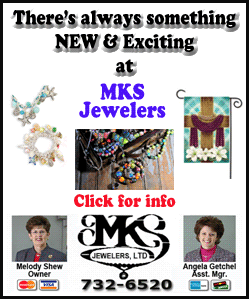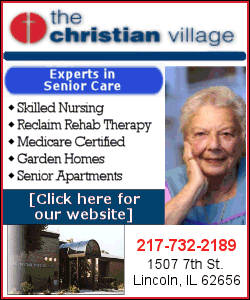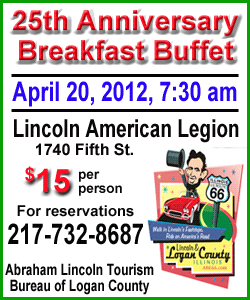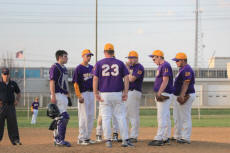 Coach Craig Erlenbush (23) visits his players on the mound.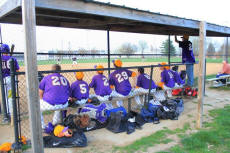 Topper players watch the action from the bench as MP bats and tries to add to their lead.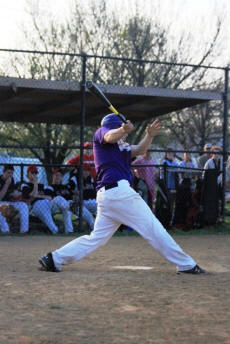 Ty Litterly with the big swing, resulting only in a foul ball against Decatur LSA.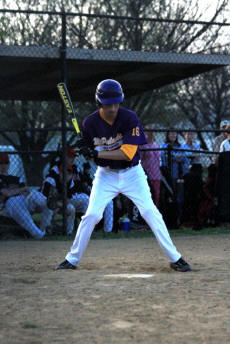 Kyle Pryzkopanski stands in at the plate versus Decatur LSA. Pryzkopanski would get the win for the Toppers, replacing starting pitcher Michael Lowery.