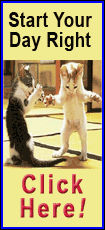 Magnussen finished the 50 21.74 seconds, less than a second outside Brazilian Cesar Cielo's world mark of 20.91 set in December 2009 before full-length bodysuits were banned by swim governing body FINA. Magnussen is the world champion in the 100.
Eamon Sullivan, silver medalist in the 100 free at the Beijing Olympics, was second in 21.92, followed by 50-meter world champion Matthew Abood in 21.94.
"I've ridden the high from the 100 win right through the week and it's a great way to finish," Magnussen said.
Geoff Huegill, who lost over 100 pounds before making a successful comeback for the 2010 Commonwealth Games, saw his Olympic qualification attempts end when he finished fifth in the 100 butterfly in 52.50.