It's out with the turn-back-the-clock option offense and in with the no-huddle -- at altitude, no less.
Goodbye Tim Tebow and all those No. 15 jerseys that are everywhere. Hello four-time MVP and surefire future Hall of Famer.
It will take some time for everyone, Manning included, to get used to seeing him in an orange uniform, but when John Elway flashed that mile-wide grin and turned the microphone over to his new quarterback Tuesday, he was symbolically handing over the keys to the franchise to the biggest free agent acquisition in NFL history.
Talk about a powerful pair.
Introducing Manning as the newest Denver Bronco on Tuesday, the two Super Bowl winners each talked about hoisting another Lombardi Trophy, this time together. And soon.
"I realize I don't have 14 years left, by any means," Manning said. "This isn't something where I'm just building a foundation to do something in two years or three years. This is a `now' situation. We're going to do whatever we can to win right now. That's all I'm thinking about right now."
Just so long as Manning's surgically repaired neck goes along with the plan.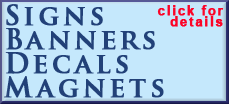 His surgeon has cleared him, and Manning passed all medical tests for his new team but acknowledged he has a long way to go in his rehab from a series of neck operations that sidelined him all of 2011 and led to his release by the Colts two weeks ago.
His new five-year, $96 million contract has $58 million in guarantees and also some protections for the Broncos in case his neck issues pop up again. His deal includes no signing bonus and a fully guaranteed $18 million salary next season. The salaries jump to $20 million in 2013-14 but with protections against neck problems, and he'll make $19 million in each of the final two years, both of which non-guaranteed.
Neither he nor Elway has a doubt that he'll recover completely by the start of the season, and the Hall of Famer-turned-executive knew the NFL's only four-time MVP was just what his club needed.
The franchise has won just two playoff games since Elway's career came to an end with a second straight Super Bowl triumph in 1999.
"He's a guy that raises all boats. He's already made (his teammates) better, and they haven't met him yet just because of the type of person he is, his reputation and what he's done in this league. So, he's just going to have a tremendous effect on the Denver Broncos."
That's because Manning is like Michael Jordan was in basketball -- a perfectionist who demands a similar commitment from his teammates. They all know they'd better be ready from Day 1 when they can gather for offseason workouts starting April 16.
No more rounding off routes, imprecise patterns, concentration slips.
Although Manning got a playbook Tuesday, Denver's offense is going to be drastically different in 2012 with Manning deciphering defenses and switching calls at the line of scrimmage like he did so well in Indy.
The free agent floodgates should open wide for the Broncos now that Manning is their quarterback, putting them in the mix for quality veterans, possibly including Manning's former teammates Jeff Saturday and Dallas Clark.
"Anytime you've got a guy like Peyton Manning on your team, you've got a chance to win," Elway said. "And players know that ... and so a lot of guys that are out there that are free (agents) want to go to a place where they have a chance to win a championship. So, it's a huge benefit for us."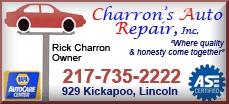 The Broncos still have roughly $20 million in cap space and could really use a running back who can catch 40-50 balls out of the backfield like Joseph Addai and Dominic Rhodes did for the Colts all those years. They could also use a center such as Saturday, who played with Manning in Indianapolis, where he handled the line calls in adjusting protections and block schemes while Manning conveyed the changes to the running backs and receivers.
After holding up his new, bright orange jersey in a photo op with Elway and owner Pat Bowlen, Manning answered many of the questions that have been bouncing around since March 7, when the Colts released him to avoid paying a $28 million bonus and set in motion one of the most frenetic free-agent pursuits in history.