Sure, Denver won the division last season, but it hardly was a display of power. The Broncos went 8-8 in the weakest sector in the NFL, winning mostly on defense, long-range field goals and the resilience of Tim Tebow. Not to mention some incredible good fortune and brain freeze by opponents.
And yes, that formula is certain to change quite a bit with Peyton Manning running the show. Even if he is not at full strength -- Manning admitted Tuesday "there's a lot of work to do to get where we want to be from a health standpoint" after four neck surgeries -- he brings a presence the Broncos have lacked at quarterback since his new boss John Elway retired in 1999.
Manning also brings leadership, resourcefulness, an unequaled work ethic, star power, brain power and drawing power to the franchise.
What he doesn't bring is a guarantee of success.
"This is going to take a ton of work," Manning said. "The sooner I can get started the better. It's a challenge I look forward to meeting."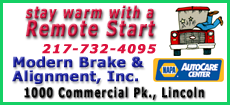 Despite its late-game heroics in 2012 and its stunning upset of Pittsburgh -- an injury ravaged Pittsburgh -- in the wild-card round of the playoffs, Denver has anything but an elite roster. The receiving corps is modest, at best, although having Manning throwing spirals rather than Tebow hurling wobblers surely will upgrade it.
Demaryius Thomas and Eric Decker have lots of room to develop. They are not Marvin Harrison or Reggie Wayne, though.
If Manning campaigns for free agent tight end Dallas Clark to be signed, the Broncos must be sure he is healthy and has something left after two down years plagued by injuries.
The Broncos have a better running game than Manning enjoyed in most of his 14 years in Indianapolis. Then again, 1,000-yard rusher Willis McGahee is a well-worn 31, and Tebow contributed mightily to the league's top-ranked ground attack.
Perhaps most critical is the offensive line, which does have two studs in tackle Ryan Clady and guard Chris Kuper. That's hardly enough when the quarterback has Manning's recent medical charts.
Fortunately for Denver, there's enough cap room to add some help, even after paying Manning $18 million. So if another of his Colts buddies, center Jeff Saturday, is interested, Elway and general manager Brian Xanders likely will target him.
"The Broncos are an attractive team," Xanders said. "We just won the division. There's players who are still in the marketplace and this is the largest class ever and a lot of things have happened the first 10 days but ... there's some opportunities there. We're going to make some calls. We've got our guys targeted and we're exciting about finishing out free agency."