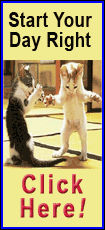 Jones, the board chairman of the Baylor University regents, is in constant awe of all the great things his school is experiencing these days.
Only a few months after quarterback Robert Griffin III became Baylor's first Heisman Trophy winner, the men's basketball team is in the NCAA round of 16 for the second time in three years. So are coach Kim Mulkey's top-ranked Lady Bears, undefeated and four wins from a national championship that would make them the first 40-win team in the history of NCAA Division I basketball.
"Baptists talk a lot about redemption and Baylor University was redeemed two summers in a row, from what looked to me to be a surefire, at least near-death experience, maybe death completely," Jones said. "Because of hard work, and good fortune and the way things worked out, we were given a stay of execution and we hopefully have begun making the most of it."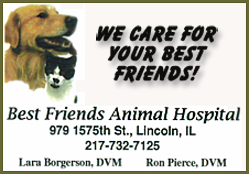 If that sounds like overstating things, consider the facts.
Jones and other Baylor officials spent much of their last two summers lobbying just to make sure the Big 12's smallest and only private university didn't find itself without a spot in a major athletic conference -- a situation that would have been devastating not just to prestige but to the bottom line. The league was teetering on the brink of collapse amid speculation of potential super conferences and the departure of four schools.
Yet, the story goes much deeper for the world's largest Baptist university, making the culmination of all this success even more remarkable.
"It's almost of epic proportion," said Bob Beaudine, whose executive search firm brought men's basketball coach Scott Drew and athletic director Ian McCaw to Baylor nearly nine years ago in the aftermath of a tragic scandal that shook college sports like nothing before.
In the summer of 2003, basketball player Patrick Dennehy was found shot to death after he had been missing for six weeks. Teammate Carlton Dotson pleaded guilty to murder. The ensuing investigation uncovered NCAA violations, illegal tuition payments and unreported failed drug tests that led to the resignation of coach Dave Bliss, who was secretly recorded by an assistant coach of trying to persuade others to cover up misdeeds by portraying Dennehy as a drug dealer.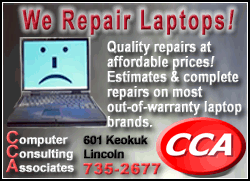 Drew inherited a roster decimated by the departure of the three top scorers, who left under relaxed transfer rules. There were school-imposed sanctions reducing scholarships and recruiting visits, and the NCAA limited the Bears to playing only conference games in his third season.
With three NCAA tournament appearances the past five years, an NIT championship game in that span and already a school-record 29 wins this season, many of those bad memories are quickly fading away. The Bears play Xavier on Friday night in Atlanta.
"You don't hear Baylor and think of that whole episode anymore. You think of RG3, Brittney Griner and this guy right here (potential NBA lottery pick Perry Jones III)," senior forward Quincy Acy said. "It's going to take time to completely erase it and for us to become a complete powerhouse, but I think we're headed in the right direction."
Ah, yes. Griffin and Griner, the 6-foot-8 junior phenom.
Griner, the only women's college player who is a U.S. Olympic team finalist, helped lead the Lady Bears to the NCAA Final Four as a freshman and a regional final last year before losing to Texas A&M, the eventual national champion they had already beaten three times.
"It's just a great time to be a Bear right now," said Griner, who became only the second woman to dunk in an NCAA game during Tuesday night's win over Florida. "On campus, everybody is really excited. The community, fellow classmates, everybody's behind us."
All of Baylor's sports teams, men and women, have qualified for the postseason so far this academic year, and the 400-plus athletes on campus had a combined 3.16 GPA last fall.
Griffin, who got his political science degree in three years, set or tied 54 school records in 41 games and then went out and charmed everyone at the NFL scouting combine without throwing a pass. The dual-threat quarterback led the Bears to only the second 10-win season in their 112 years of football. They had never even had a winning record in the Big 12 before RG3 arrived with coach Art Briles.