"I think she's gotten away from trying to be monstrous with her going to the rim," Mulkey said. "I told her about two weeks ago -- I said: 'Even if you miss it, it sends a message.'"
Griner became the second woman to dunk in an NCAA tournament game Tuesday night, and Baylor beat ninth-seeded Florida 76-57. After a fairly quiet game-and-a-half to start the tournament, Griner took a pass from a teammate, stepped toward the hoop, stretched out her right arm and jammed the ball through.
It was the first dunk in over a year for the 6-foot-8 phenom.
"I think my team got fired up a little bit more than me. I got a little bit more fired up, I think, on one of the blocks I had," Griner said. "But it definitely felt good throwing it down."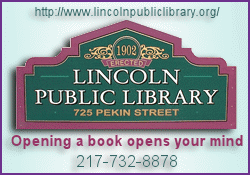 Odyssey Sims added 14 points for Baylor (36-0). Azania Stewart led Florida (20-13) with 14.
Candace Parker of Tennessee dunked twice in an NCAA tournament game in 2006 against Army. Griner's dunk was her first of the season and sixth of her career. Parker holds the career record with seven.
Griner played about half the game in Baylor's rout of UC Santa Barbara in the first round, and she didn't attempt a shot for almost 10 minutes against the Gators. But she began to assert herself late in the first half, in a sign of things to come.
She began the second half with a turnaround and a layup. Then Kimetria Hayden came up with an offensive rebound near the basket and passed to an open Griner, who dunked for the first time since Feb. 19, 2011, at Texas Tech.
"It was good to see her do it," said Mulkey, who coached Baylor to the 2005 national championship. "She might not have tried that two months ago."
The Lady Bears led 41-28 after the dunk. Griner had already delighted the fans at Bowling Green's Stroh Center with her dunking display in warmups, at one point throwing down a two-handed effort and pulling herself up toward the rim. She dunked in warmups before her first-round game too.
"The first time I dunked in warmups, I could tell the crowd really enjoyed it, so I just kept dunking for them," she said.