"We tried it. That's what spring training is for, to mess around with pitches," Lohse said Tuesday after pitching five innings in his fourth spring start for the St. Louis Cardinals. "But if you don't have confidence in something, you're not going to be able to execute it.
"It was a good pitch in the bullpen, but when I got in the game I couldn't control it."
Lohse has gone back to his old curveball grip, and it worked well in a 6-1 exhibition victory over the Houston Astros.
"It's my fourth pitch so it's not a huge thing to mess around with," he said. "I tried it and didn't like it so I went back. The one thing I got out of it is when I went back to my old grip, now I'm finishing it better. So maybe it has made my old curveball better."
Coming off a 14-8 season that ended in a World Series start, Lohse gave up three hits Tuesday, including Chris Johnson's second home run.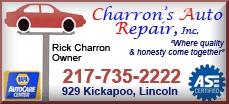 "He's been that one-bad-inning guy," manager Mike Matheny said. "If he gets through that inning, he's going to be good until he gets to his pitch count for the day. In general I know that's been a nemesis for him."
Houston starter Jordan Lyles' bad inning came in the first, when Matt Holliday tripled in two runs.
Competing for a spot in Houston's rotation, Lyles gave up four runs on seven hits in five innings.
"A lot of balls were hit hard in that first inning," Lyles said. "It was just me missing my spots and them doing a good job of hitting it hard."
Eric Komatsu, a Rule V acquisition from Washington, had three of the Cardinals' 12 hits and scored twice.
Astros shortstop Jed Lowrie left the game early after fouling a pitch off his foot in the first inning.