Dragic hit the go-ahead 3-pointer with 28 seconds left and finished with 16 points and 13 assists in Houston's 107-104 comeback victory.
Down by nine with 5 minutes left, the Rockets had a 12-0 run to take the lead. Dragic scored 10 points in the final quarter, putting the Rockets ahead for good with his second 3 of the game.
Houston held on and Bryant made a point to meet Dragic at midcourt after the final buzzer.
"He just said, `Good game, I wish you luck,'" Dragic said. "Nothing special."
Bryant remembers when the Lakers struggled to guard Dragic when he backed up Steve Nash with Phoenix.
"A lot of times when we played them in the playoffs, in the Western Conference finals, when he came off the bench, that's the unit that really gave us the biggest headache," Bryant said. "He's really developed into a hell of a basketball player."
Luis Scola and Courtney Lee scored 23 points apiece for the Rockets. Bryant had 29 points, and Pau Gasol added 21 for the Lakers.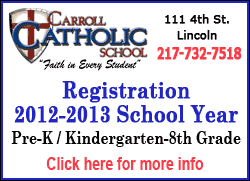 Bryant, coming off a 3-for-20 shooting night Sunday, went 10 for 27 with two 3-pointers against Houston. He shed the protective mask that he'd been wearing since Dwyane Wade broke his nose in the All-Star game and says he doesn't plan to wear it again.
"I might donate it, see if anybody's dumb enough to buy that sweaty mask," he said.
The Lakers had 15 turnovers and were outrebounded 40-31.
L.A. missed five straight shots during the Rockets' late spurt before Bryant sank a fadeaway with 1:28 remaining to cut the gap to 100-99. Patrick Patterson split two free throws before Bryant tied it with a long jumper over 6-foot-9 rookie Chandler Parsons, who guarded him much of the night.
"I have a couple of inches on him, so I just tried to make everything tough for him," Parsons said. "But he still made some ridiculous shots."
After Dragic answered with his 3-pointer from the corner, Bryant missed a straight-on 3-pointer off the back of the rim. Parsons rebounded and Lee's free throws with 10.6 seconds left put the game out of reach.
The Lakers have allowed more than 100 points in four of their last five games.