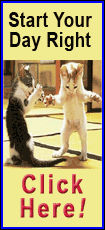 But that didn't count for the Masters, and that now weighs heavily on him.
Crane is at No. 48 in the world, and after this week the top 50 get into the Masters. The only other player currently in the top 50 who has not yet received an invitation is Paul Lawrie, who should be safe at No. 45.
Geoff Ogilvy (49) is in from his tie for fourth at Augusta. Ryo Ishikawa (50) received a special invitational. The next two are Miguel Angel Jimenez and Gonzalo Fernandez-Castano, both of whom already are in from being in the top 50 at the end of last year.
Among those with a shot to move into the top 50 are Ernie Els, who might need only second-place alone. Robert Allenby is at No. 64 and playing Bay Hill. If he were to win, he would automatically be eligible, though he also could move past Crane.
Robert Rock is at No. 57 and playing the Hassan II Trophy in Morocco. He would need to win to have a chance, as would Matteo Manassero.
It's a lot to sort out.
Crane already knows that if he didn't play Bay Hill, or he missed the cut, he would at least fall to No. 49.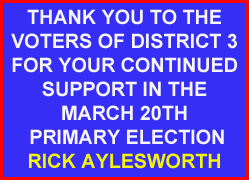 "Different players can do different things," he said. "I can only help myself this week. We'll know at the end of the week."
As for it weighing on his mind?
"I never thought about it. I've never put it in my mind ... just kidding," he said, breaking into a grin. "I LOVE that tournament."
Crane knows from experience what it's like to have more than winning on his mind. He was close to getting onto a Ryder Cup team, and he's always trying to work his way through the FedEx Cup playoffs.
"It can do one of two things," he said. "It can help you, or you can think about it too much and forget to execute and play your shots."
___
TAMPA FUTURE: Sheila Johnson, who owns Innisbrook and recently added Reunion Resort in Orlando and Hammock Beach in Palm Coast as part of her "Grand Golf Resorts" in Florida, said it was "extraordinarily important" that the PGA Tour stay at Innisbrook.
This was the final year of sponsorship for Transitions.
Officials in several corners are optimistic that a title sponsor can be found, and that it would remain part of the Florida Swing in March. The Copperhead Course is considered by players among the best on tour, and some believe it to be the best tournament course in Florida.
"We've been told a lot of interest has been expressed the last two days," Prem Devadas, president of her Salamander Hotels & Resorts, said Sunday. "The tour wants the tournament to stay here. In the last four or five days, there's been a ramp up of discussions. That's as much as we know."
PGA Tour Commissioner Tim Finchem would only say he's optimistic.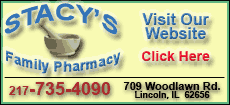 "It's too good of a tournament," Finchem said Tuesday. "I wouldn't say we're close, but we're not yet. We had a good finish, it's a good field, a good golf course that showed well. It all helps."
___
TIGER AND VARDON: Tiger Woods is an eight-time winner of the Vardon Trophy, which the PGA of America awards to the player with the lowest-adjusted scoring average on the PGA Tour.
He last won the award in 2009. That won't change this year.
Woods, who currently is second behind Rory McIlroy in adjusted scoring average, became ineligible to win the award when he withdrew in the middle of the final round at the Cadillac Championship.
According to the PGA of America, the award is based on a minimum of 60 rounds, with no incomplete rounds.
___